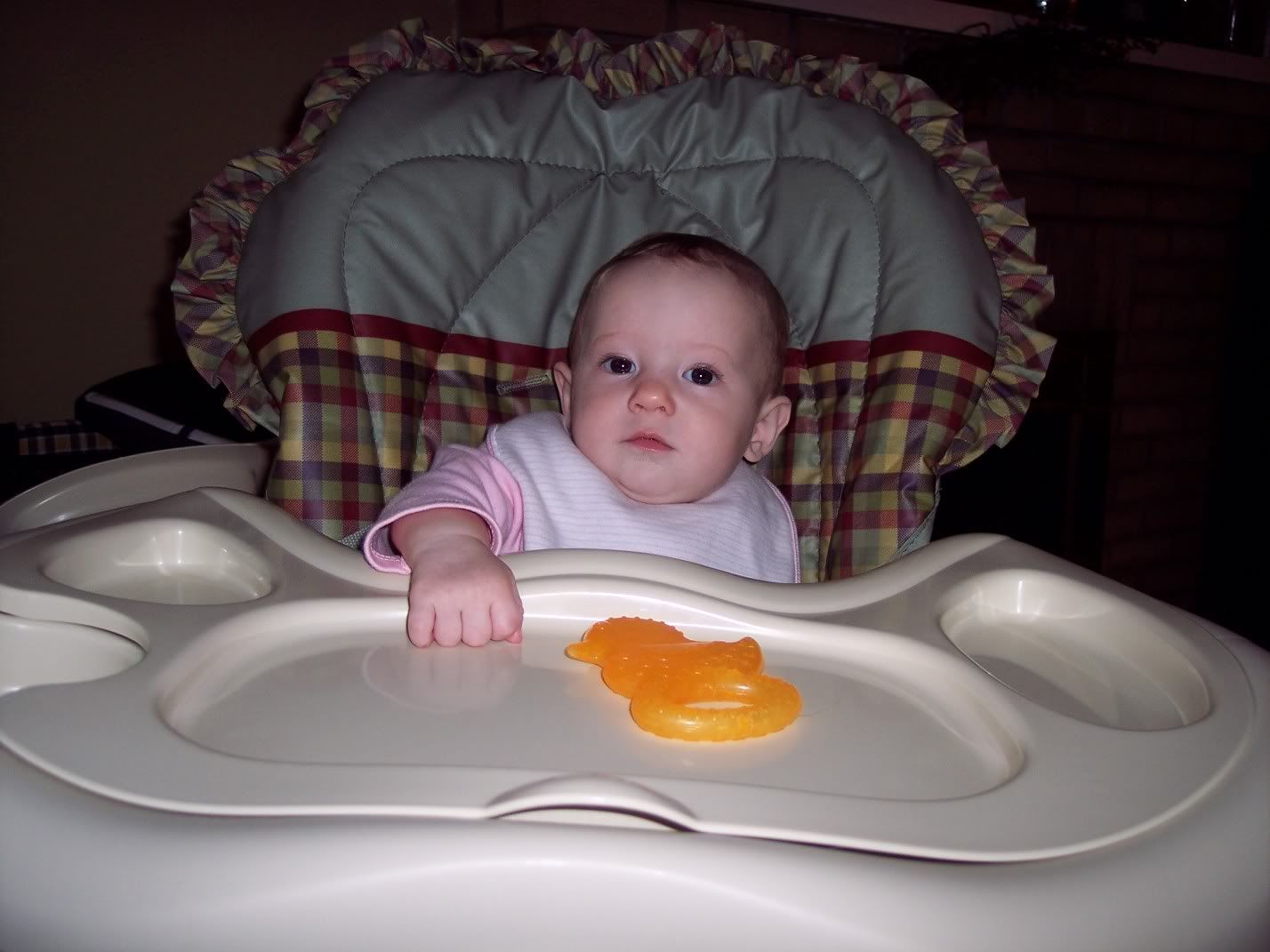 Well, after surviving a lucrative night of Homecoming Hell 3: The Revenge of Sweetest Day, I had enough money to go get Aveline's high chair. I brought it home this afternoon and immediately opened the box. I was determined to put it together. I had only put together the bouncy seat out of all of the baby contraptions we now have.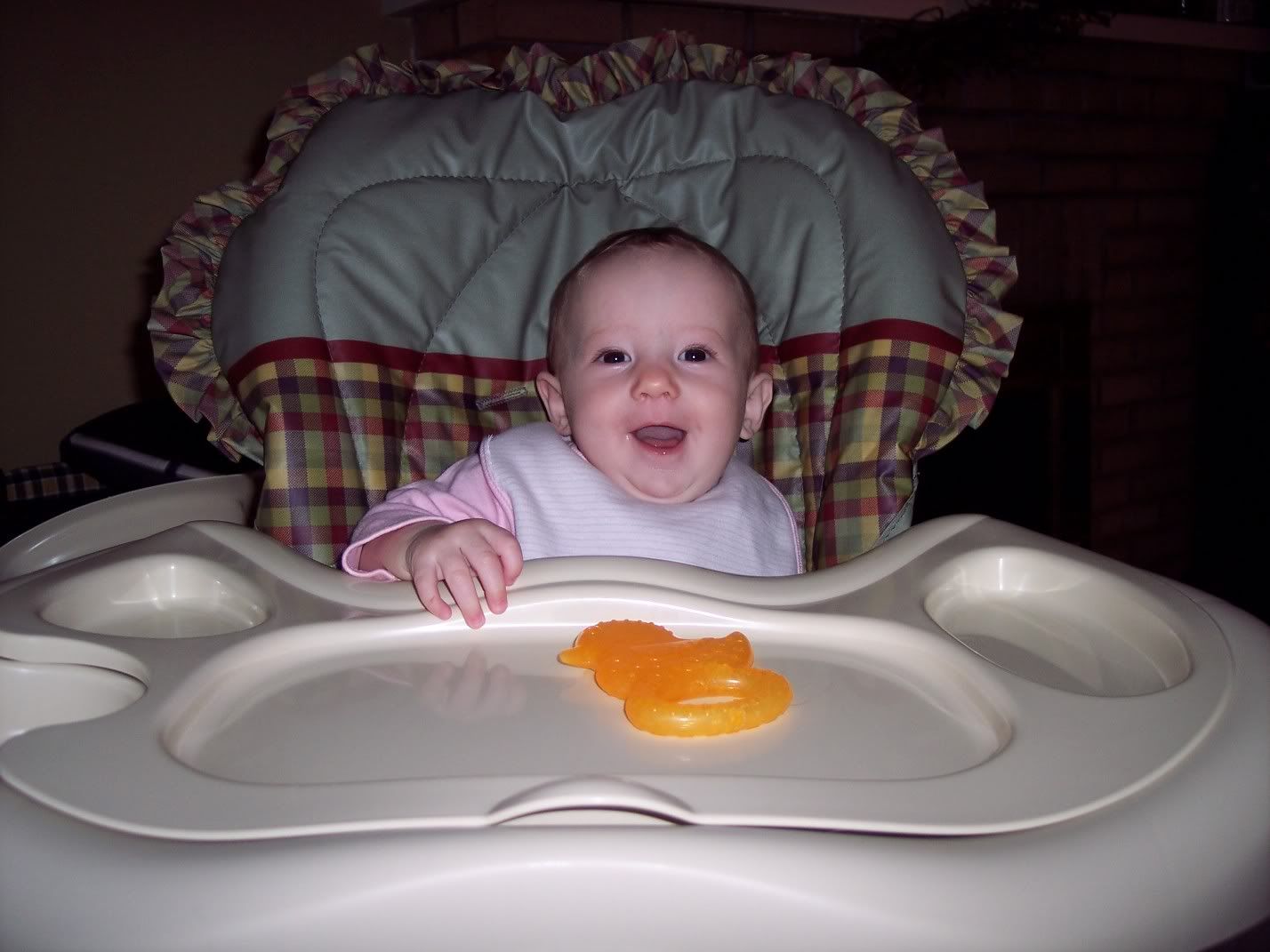 Dan said that he wanted me to earn the satisfaction of creating something. Oh, I created something alright...a monster headache. It took me nearly an hour to assemble the pile of aluminum and plastic. I had to force the legs into their slots, carefully aligning holes so I could insert screws later. I spent 20 minutes just trying to figure out which way the caster holder connected to the rear leg tube. I even *gasp* read the instructions. Whomever wrote the assembly manual should be kicked in his caster holder.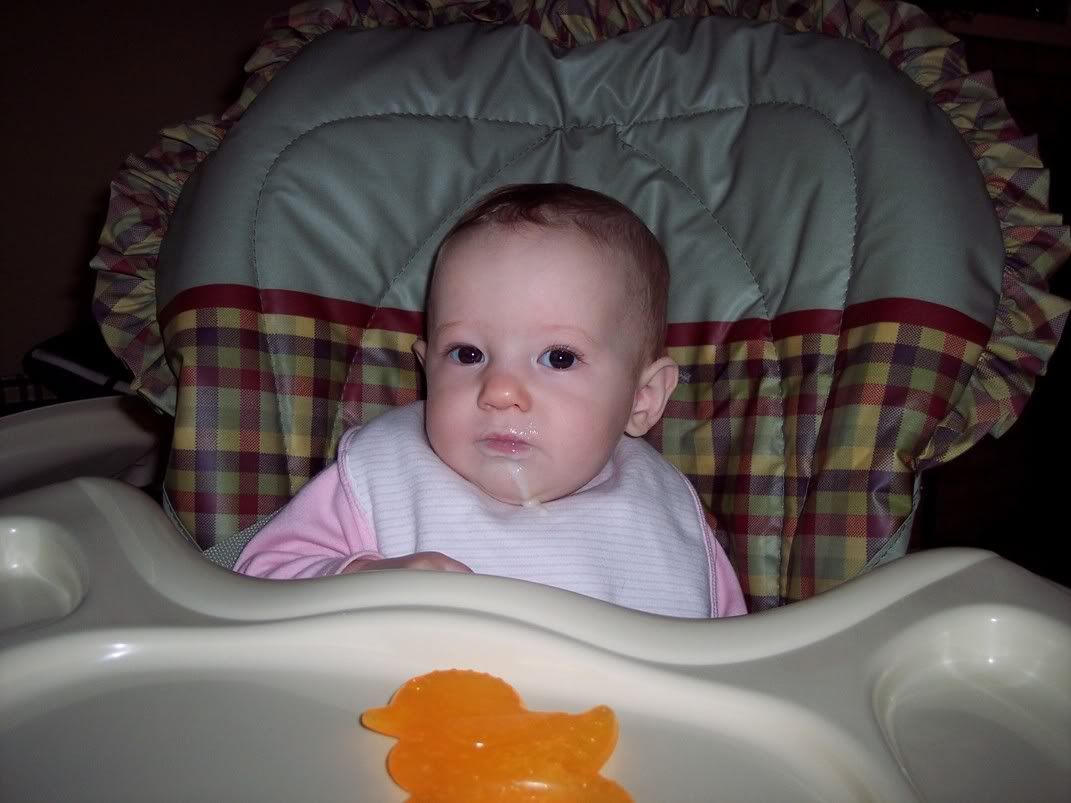 I did finally get it together. I put Aveline into the chair and warmed up some rice cereal. What a treat. She seemed to actually like the cereal today. She didn't finish it. I made way too much trying to find the perfect ration of milk and cereal.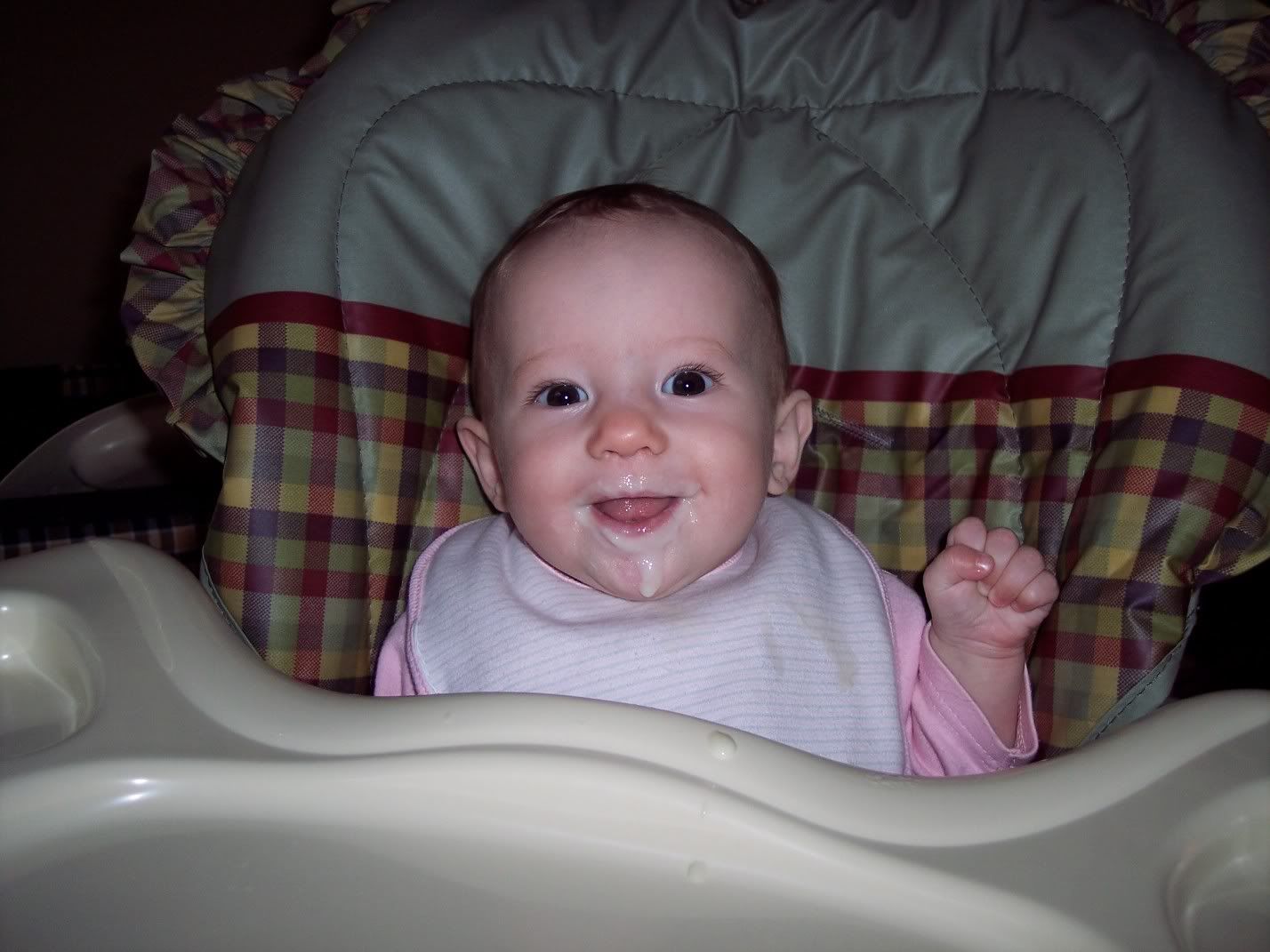 I think we will start something new by this weekend. I want to give her a few days to get used to the cereal thing.