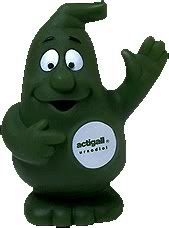 Many of you may know about Dan's painful episodes that have been plaguing him frequently for the last few years. A few hours after a meal, Dan would double over in pain. He would battle bouts of nausea, struggle with stabbing pains in his side and shoulder and eventually succumb to vomiting whatever it was that was ailing him. I hated seeing him like this. He would be miserable for hours. I had to help him. After an attack, I would play food detective and research every ingredient of every ingredient in his last supper. The pesky potassium sorbate kept appearing on the labels each time. We were convinced that Potassium Sorbate, a food preservative, was the culprit of his agony. When he avoided the preservative, he was fine. That lasted us for a few months. Lately, the pain is constant.
While we were on vacation in PA, Dan's mom witnessed one of his attacks. She advised him to get it checked out by a doctor, that it sounded like his
gall bladder
. She had similar symptoms and had hers removed. So had her mother, and her grandmother. He agreed. (Funny. I had been nagging...yes I admit to nagging, him to go to the doctor, but he refused.)
The doctor was skeptical about Dan's hunch. Gall stones and gall bladder problems are predominantly an overweight 40-something woman's problem. Dan was persistent and I am glad he was. The doctor agreed to give him an ultrasound to "just see what was going on." Sure enough, he has 2 very large mobile gall stones that are wreaking havoc.
We had the surgery consult today. He goes under the knife on Thursday morning, at the hospital up the street. The evil gall bladder and it's minion stones will no longer haunt our lives. I cannot wait. Dan is pretty excited too. He has been in constant pain for about a month now. He has to take a few days off of work, to recover. Better now than in the middle of holiday hell.