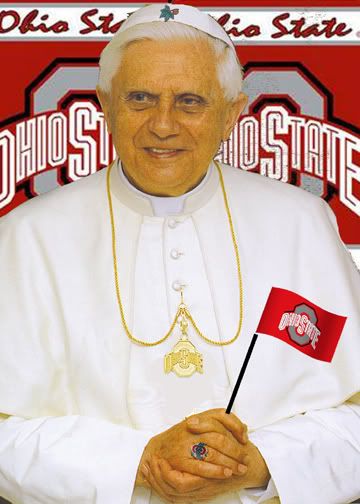 The Fiesta Bowl it is. I know. Old news to everyone. I think we buckeyes have seen this matchup coming since Michigan's tight end was frightened by a measly sideline and ran away in the waning seconds of a certain game. Woody Hayes refused to schedule Notre Dame, citing that he wanted the Catholic Buckeye fans to be cheering on his team during the game, not God's. (Some Buckeye fans would argue the two one and the same and that my previous statement made no apparent sense.)
For all of the richness of these two storied schools' football traditions, they have rarely played each other. In fact, since 1890, these programs have met only four times. The record is tied at 2-2. I was actually lucky enough to be at the 1995 drumming of the Irish. I don't remember much, but I was there.
I am going to go out on a limb and make a bold prediction. The Buckeyes will win. Call me Terry Glenn, but I am guaranteeing a victory. Ok. So maybe that is not such a bold prediction. Everyone knows it will happen. Heck, we even have the pope on our side this year!