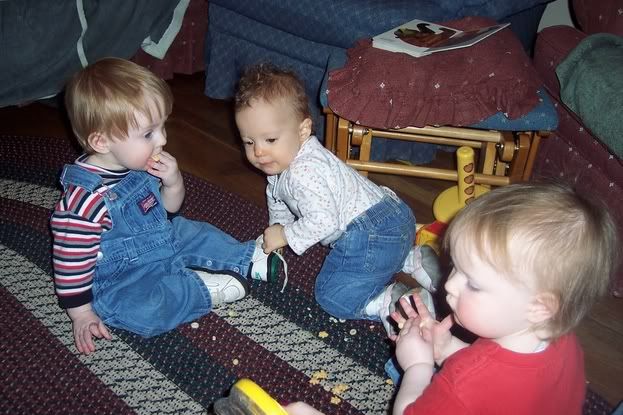 Dan and I joke that the Cincinnati area is the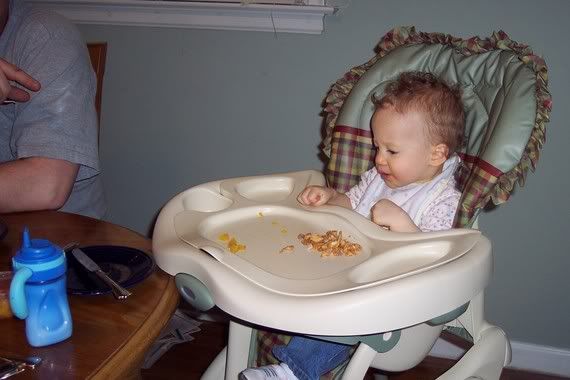 black hole when it comes to visitors. His sister Sarah coined this phrase a few years back when she lived in the area. When we moved, she warned us of the curse of southwestern Ohio. We shrugged it off. Little did we know how true it was! We tend to get VERY excited when anyone stops by nowadays.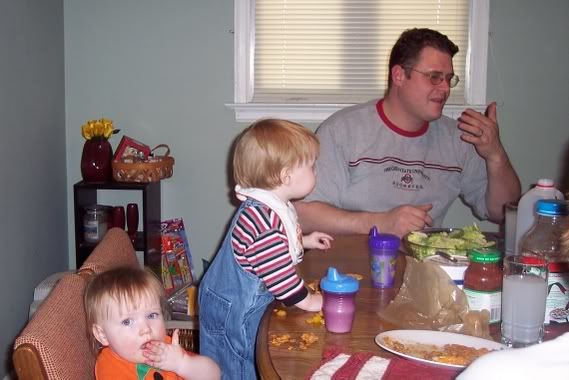 One of my closest friends from college came to visit and brought along her 15 month old twins. We had great fun playing and feeding the munchkins! Three kids in the house was a
much
different experience. Diapering, clothing and feeding resembled tactical assaults more closely than simple chores.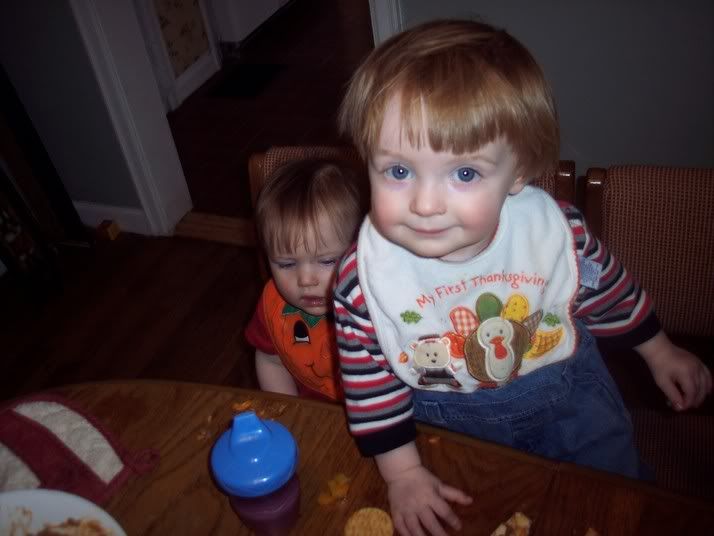 I made enchiladas for lunch and we employed a "man defense" to feed the brood
. Dan supervised Grant, Laura concentrated on Stella and I kept Aveline occupied. I think we might have eaten too. I can't remember!
We all enjoyed the visit! Dan and I tasted what was to come for us. We have so far to go and so much to learn! GULP.