Workplace injuries are a fairly common event. At some places of employment, an injury would consist of a paper cut or a staple bite. Other places are much more hazardous, where injuries can be fatal. I luckily work in a place where minor painful injuries are common.
In a restaurant, the most common injuries are falls onto the hard, wet floor, careless knife gashes and burns. During my time in food service, I have suffered most of these at one time or another. I tend to be a very clumsy person, so I seem to be a pro at injuring myself. My "with child" condition seems to exacerbate my lack of grace. I received one of the worst burns I have ever gotten this past Saturday.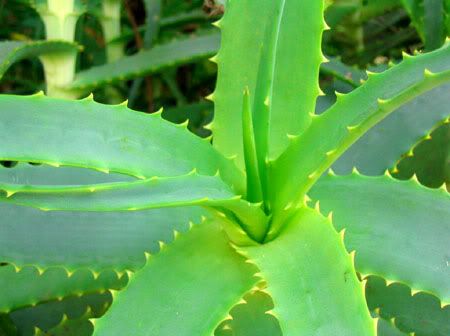 At our restaurant, we serve freshly baked focaccia and ciabatta bread to each guest. It is the responsibility of the servers to bake the bread and transfer the loaves to the warmer in the dining room. The oven is located in the kitchen. When the bread timer sounds, a server will grab two oven mitts and venture to the oven to retrieve the goods. We then take the two pans out of the kitchen doors into the dining room. We are very careful to warn everyone that we have hot bread. This last Saturday, I was one of the servers assigned to the bread station. This is good for me, since I am not able to carry large trays or racks of glasses due to my condition. I can handle bread baskets, plates and pans of hot bread. Or so I thought.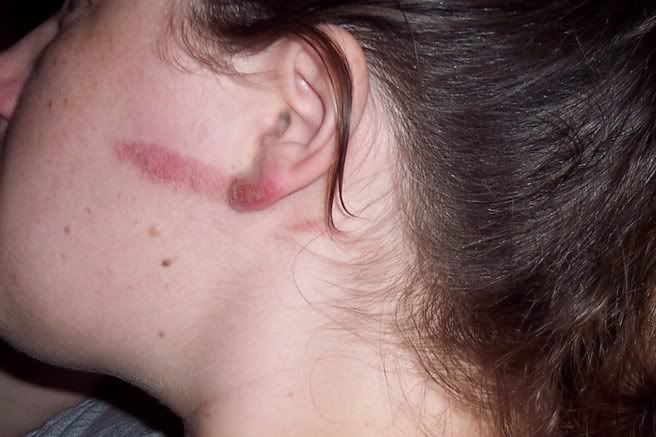 As I was rounding the corner by the dish tank, steadying the two pans that hovered over my left shoulder, I slipped a bit and the top pan slid towards me and landed on my face. I did my best not to drop the baked goods as I continued to the bread station in the dining room. I dumped the loaves, put the pans away and made a beeline for the first aid kit. I had my partner spray some burn spray on the wound, I washed my hands and returned to my tables. The whole ordeal took less than 3 minutes. I have a feeling the scar is going to last a good bit longer!