Scarlett is one month old today!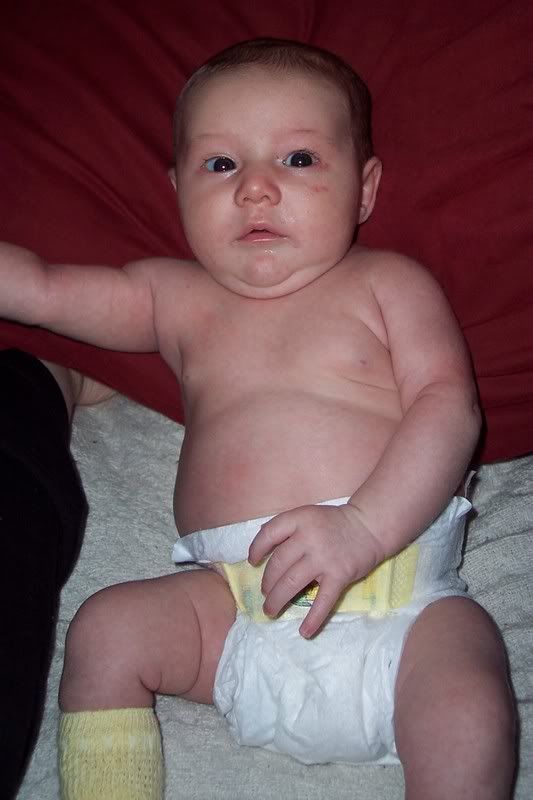 Able to hold her head up briefly and turn it from side to side during tummy time.
Has laughed and smiled at both Dan and I. We must be a huge baby joke.
Curls one side of her lip, ala Elvis, when she wants food and is already in our arms.
Loves to look around and study things, especially when we are burping her.
Frequently giggles in her sleep, which has to be my favorite thing so far.
Still has her days and nights confused, but we are starting to see progress.
Is incredibly noisy! She makes baby coos, grunts and hums all of the time.
Still getting over her baby acne, which looks pretty bad.
Has stretched a few sleepers to the max this week. They will probably be retired soon.
Has finally started studying Aveline, rather than wincing in horror whenever she comes to "visit.
We are amazed by how much more alert she is growing each day. She studies everything very closely, especially new people. She is still a good eater, though she had some problems this past weekend with spitting and vomiting. She is fine now, and seems to be making up for lost time. We have our one month appointment next Tuesday.