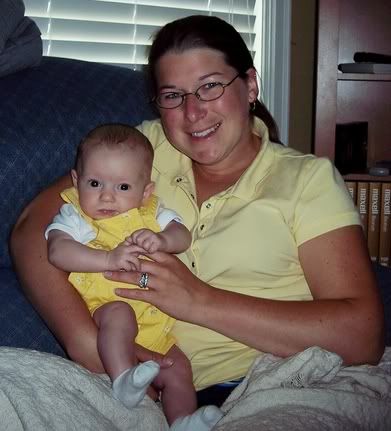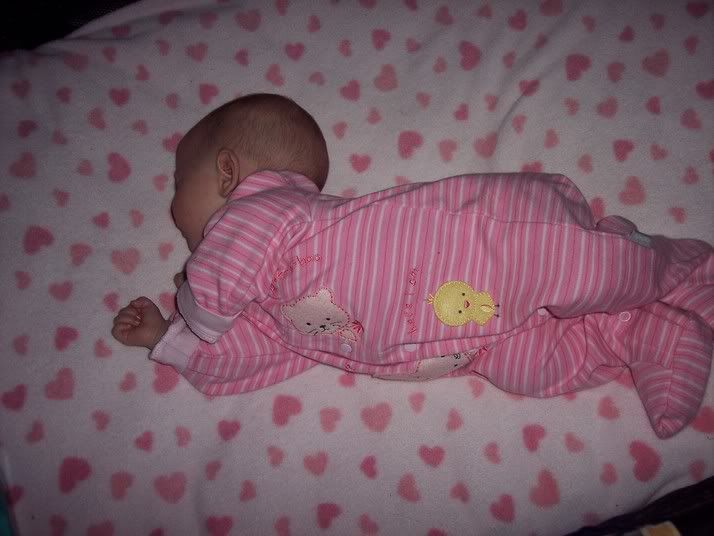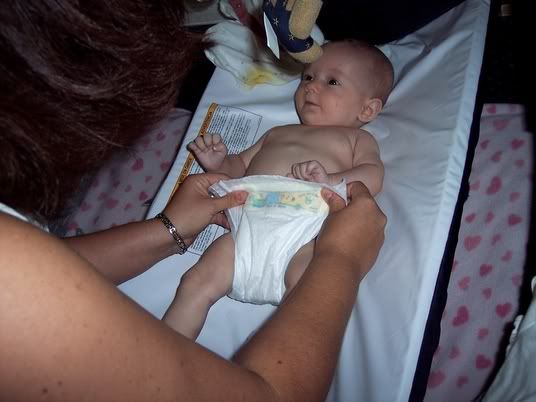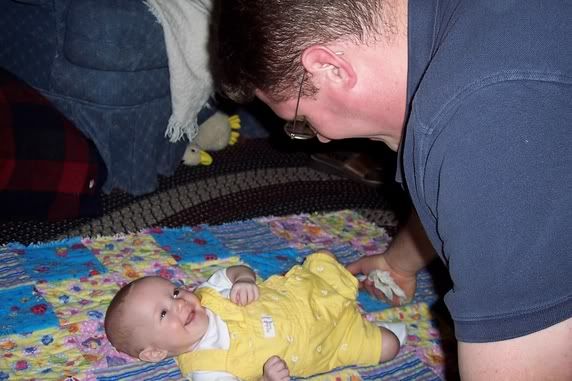 We had many visitors today! First, Dan's step sister and Aveline's favorite babysitter, Kelly, stopped by in the morning. She was very brave to offer to change a stinky diaper...even though she was in a white dress. She was a pro! Aveline and I usually end up with poo all over us! We enjoyed a cappucino, thanks to my barrista, Dan. Kelly's visit was very short, as she had to return to work.
Our next visitor was my sister Jill. She came down from Wisconsin and will be in Ohio for the next week. Dan made us a tasty lunch of Chicken, Beef and Veggie Kabobs. We used the same
marinade
that we used a few days ago. Yes, we recycle entertaining meals! Our secret is out. Oh well.
After lunch, Jill and I went to get ice cream at
Graeter's
. It is the best ice cream EVER. So good. Jill used to work at
Graeter's
in Columbus. There are no
Graeter's
in Wisconsin, so it was a welcome treat. We then headed to Jungle Jim's. For those of you that are not familiar with
Jungle Jim's
, it is a one-of-a-kind grocery store. It has a tremendous variety of international food, meats, vegetables, wines, and pretty much everything. Along with all of the merchandise are the numerous outrageous visual displays. Whole Amish buggies suspended from the ceiling, animated cereal characters singing songs from the sixties and even a singing, dancing 12 foot bear dressed as Elvis are just part of the ecclectic decor.
We left JJ to go home, mostly to get freshened up and to allow me to make Aveline's dinner. We then made our way to
Bravo
's, a delicious Italian restaurant where I work, for our dinner. Jill enjoyed Mama's Lasagna while I snacked on the Parmesan Crusted Chilean Sea Bass. So good. Of course we could barely touched our entrees, since we had filled up on focaccia and ciabatta bread, artichoke and spinach formaggio dip, and salads. After the waiter boxxed our food, we ordered the Brio Trio to take home for dessert. We shared the Cheesecake and Chocolate Torte later. I saved the tiramisu for Dan and I...it is our favorite!
We had a great time visiting. So much to do! We are going to meet up again at my parents this weekend, where we will celebrate her new marriage by having a beef and sweet corn roast!
Jill had lots of fun learning how to take care of Aveline. She fed her a few times, helped bathe and dress her and even tried to soothe her when she cried. It was quite the experience!
Aveline is perfecting her squeal. She delights and surprises herself with her newfound volume! She loves getting louder each time.
She has also been experimenting with new sleeping positions. I included a picture of a bizarre one I found her in yesterday morning. Gone are the nights of simply sleeping on her back.
She has also grown quite overtly fond of Dan the last few days. It is heartwarming to watch their interactions.