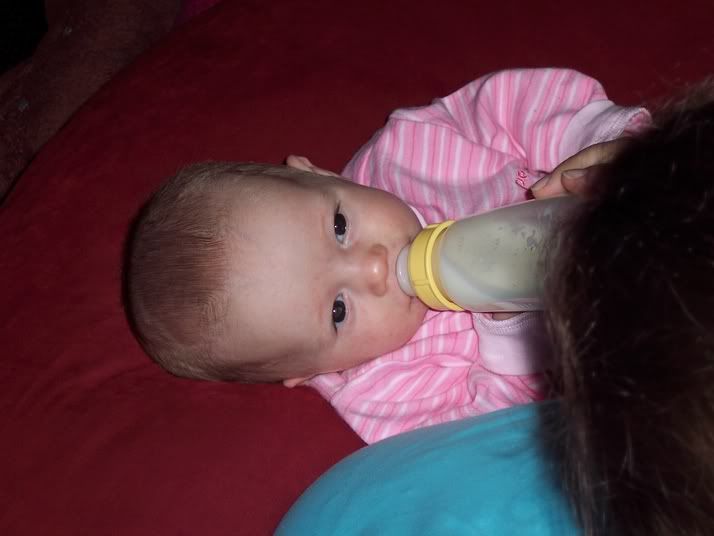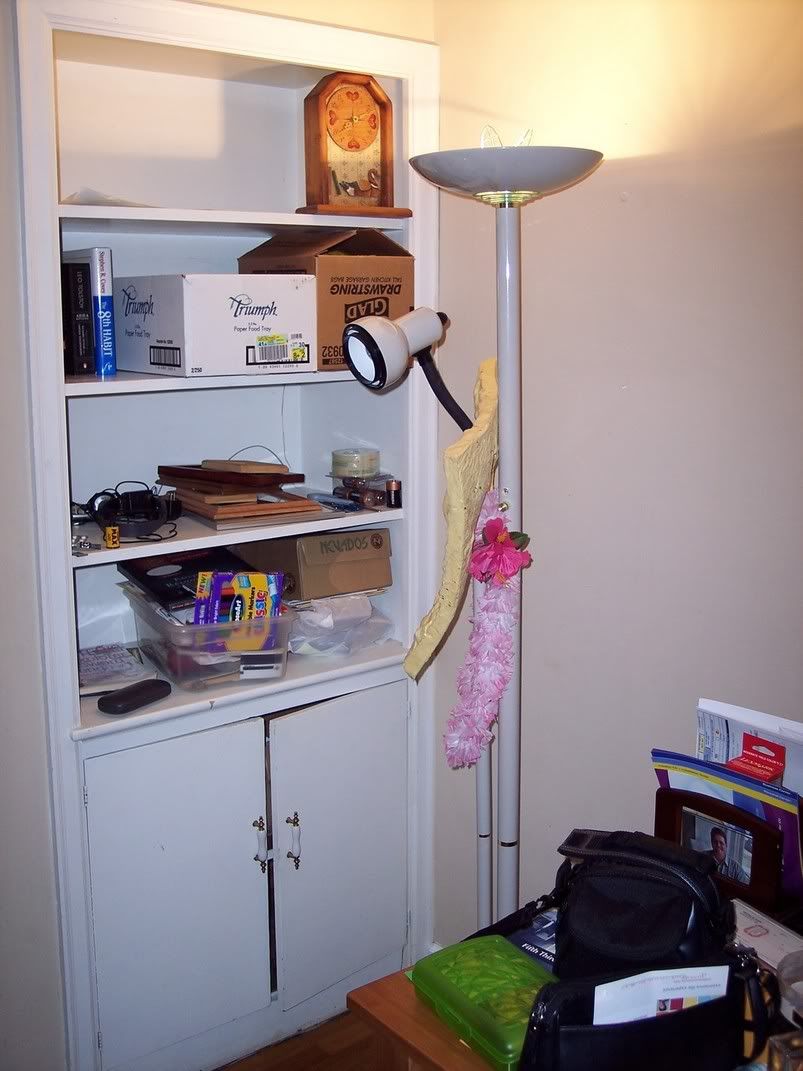 Well, today was day two of the organizational weekend. We got a lot done, though it doesn't seem like it. We tackled the office area. It is not completely set up, but it looks better. The stuff on the shelves belongs in the area now. The basement got some love too. We started a box for our yard sale and began organizing our stuff better. It feels sometimes as though we are just moving the piles around. It was very hard to get much done with Aveline. She took a good nap in the morning, and we were extremely productive. She wouldn't go down for more than a half hour at a time in the afternoon, so we lost steam. We are going to try to tidy up in the morning before she wakes up. Dan has been amazing help this weekend. He has cooked at least 3 meals and cleaned the kitchen each time. It has been effortless caring for Aveline as well. We passed her between us both. He even got up with her early this morning and allowed me to sleep. It is nice to have help. Aveline loves to spend time with him, too. So do I.
She rolled over a few more times today. I kept putting her on her stomach, like I was testing her to see if she had forgotten how to do it, or if it was a fluke. She proved me wrong each time. She has begun to squeal. This is very amusing to her, as she laughs each time. For us, it was amusing yesterday. We are amazed that she does something new each day.
We had good meals today. Dan cooked pancakes, eggs and bacon for breakfast today. That is our usual Sunday morning treat. We nibbled on leftovers during the day and work. For supper we both chipped in and made Smokehouse chicken over wild rice with broccoli. The smokehouse chicken is just a grilled chicken breast, brushed with BBQ sauce, set atop a bed of wild rice. The chicken is topped with sauteed mushrooms, two slices of bacon and a very thin slice of swiss cheese. The cheese is melted and drizzled with BBQ sauce. Steam broccoli was topped with cheddar. We have been trying to drink less soda lately as well. We keep hearing bad things about aspartame, a sweetner found in many common diet drinks. Mostly we drink Diet Rite if we drink soda at all, since it is sweetened with Splenda. Otherwise, juice, milk and water are our beverages. Oh, I also have at least one cappucino a day. I love our machine.
It was incredibly hot today! I think we topped out in the low 90's, but the humidity was also high. Oppresive was the best word to describe the weather. Tomorrow is supposed to be in the high 90's, maybe we'll even hit 100. We will be enjoying our central air all day long tomorrow!
Elvis got the dreaded bath today. I will apologize that we didn't get pictures. He HATES to get baths. You even mention the word and he tucks tail and runs. He was a good sport and was rewarded with lots of treats. He smells much better! We also used a flea/tick shampoo, so he will be protected.
This weekend has been incredibly low key. I guess that is why it has been so nice. It has been awhile since Dan and I just enjoyed each other's company. It was nice to spend time as just a family today. It was very relaxing. No stress from others, just the three of us, organizing our house and being together.