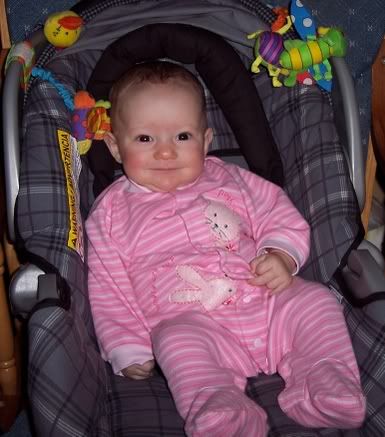 Aveline and I had quite a busy day! We went shopping at the Dayton Mall, mostly to return stuff and to look for a dress for me. I may have lost all of my baby weight, but the rest of my fat decided to relocate! Nothing really fits like it should. We found nothing at the mall.
After the mall and getting hopelessly lost in Dayton, we headed south to Bravo to have lunch. I won a free lunch for selling the most pasta specials on Wednesday during lunch. Seven pasta specials to seven tables. Lunch was amazing! We dined with Sheila, one of my coworkers. We had calamari, salad and lobster ravioli. MMMMM!!!!
After lunch we turned back home, but stopped at Kohl's. They usually have really good clearances. I got $100 worth of clothes and shoes for $20. It is a really darling outfit--a black and white flower print skirt with a black sleeveless blouse with flat black sandals with a large black flower accentuating the side. I look pretty good in it! I found a beautiful white linen dress embellished with a few beads, but everyone knows you shouldn't wear white to a wedding, that's in poor taste!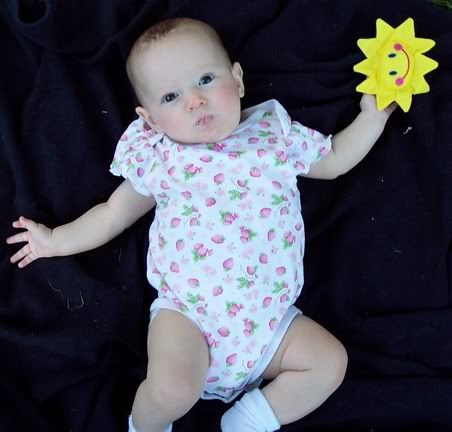 Aveline and I layed out on a blanket and listened to the jar flies yesterday. We had to come in shortly after we arrived due to mosquitos discovering us. Aveline didn't care very much for the outdoors.