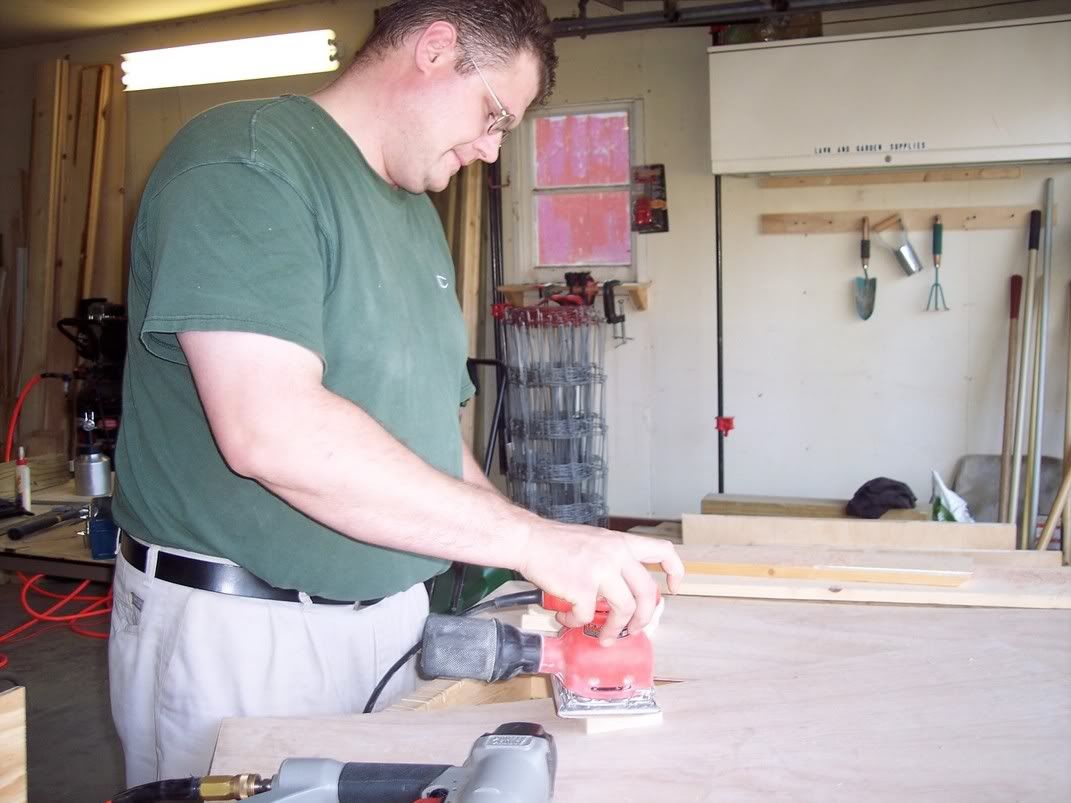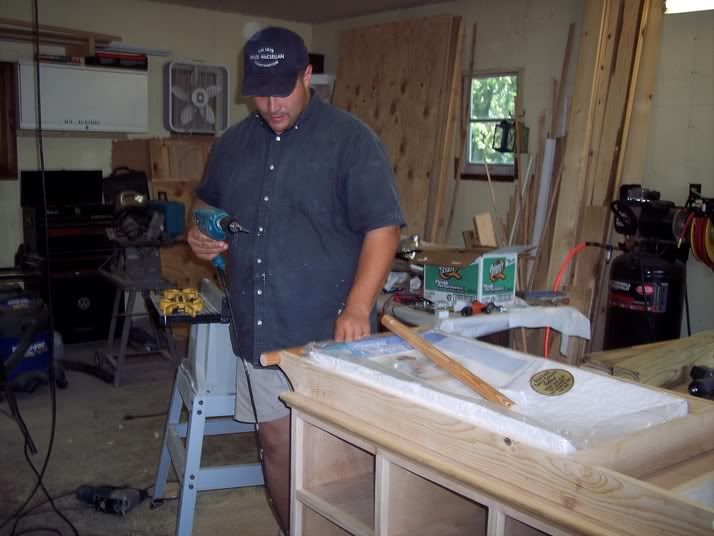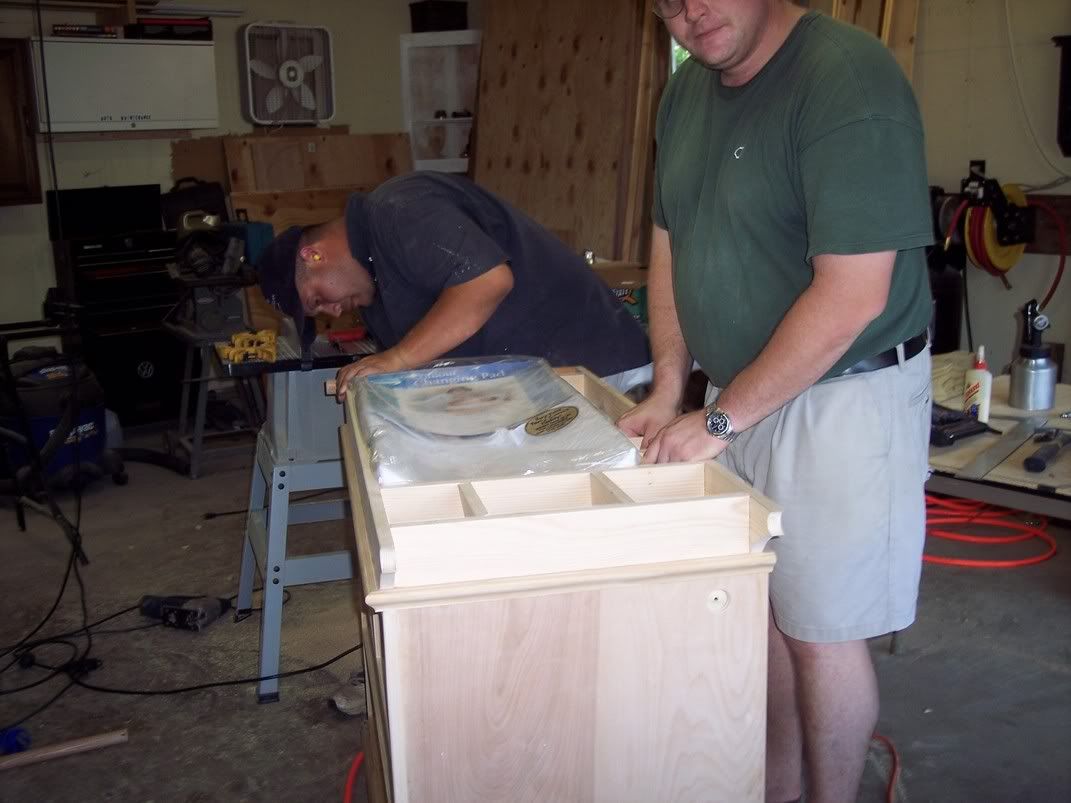 This weekend, Aveline, Dan, Elvis and I had a little road trip. Our first stop was at Dan's brother Josh's house. While there, Laura and I visited, Elvis romped in the yard with Sophie and Otto, and Josh and Dan bonded over carpentry. Josh is a very accomplished carpenter who has made many changing tables for the ever growing family. Dan is pretty good at woodworking himself! Dan insisted that he help, so the progress has been slow due to our schedule. Dan and I have been so busy, that we rarely have a weekend to make the trip to Centerburg. The brothers had accomplished much back in June and aimed to finish it this weekend. They almost made it! I think we just need the final coat of paint and it will be done! It is going to be a dark red to match our nursery theme and wallpaper. I am so excited to get the table and use it.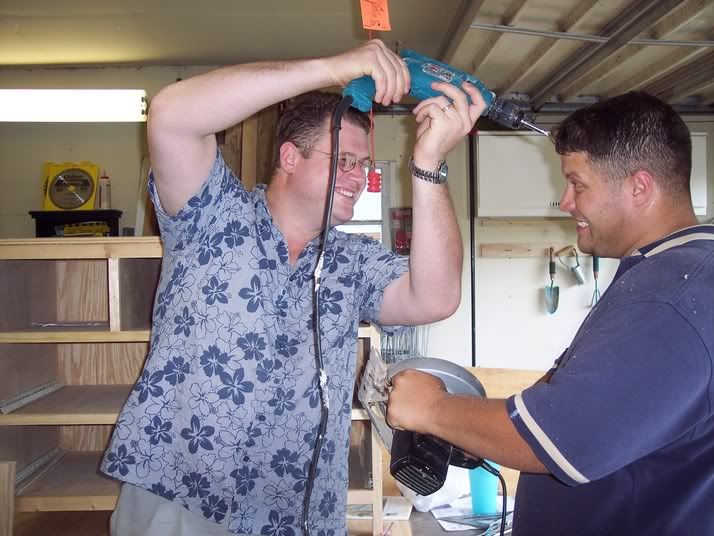 Josh created the original design and we tweaked it a bit to make ours special. We kept the lines simple and added very sweeping arches in both the foot plate and the top rail. We will use the one bar of the rail to display a quilt Aveline's great-grandma Frazier made for her. The compartments on the top of the table are "floating" so we can change their sizes based upon our needs. Josh also installed a music box into the table.
Aveline love's Beethoven, so we chose the Fifth Symphony for the song. It is beautiful! I really can't wait to use it! Once it is here, I will have no excuse for not having my nursery set up. Aveline has been sleeping up their. She loves the room. We just need to buy a rug for the floor and set things up! Oh, that and curtains and slipcovers. It should be done soon.