After spending sometime with Josh and Laura, we headed up to my parents' farm. We had an informal reception for my newly married sister and brother-in-law. They live in Wisconsin, so it was a treat to have them in Ohio for a few days.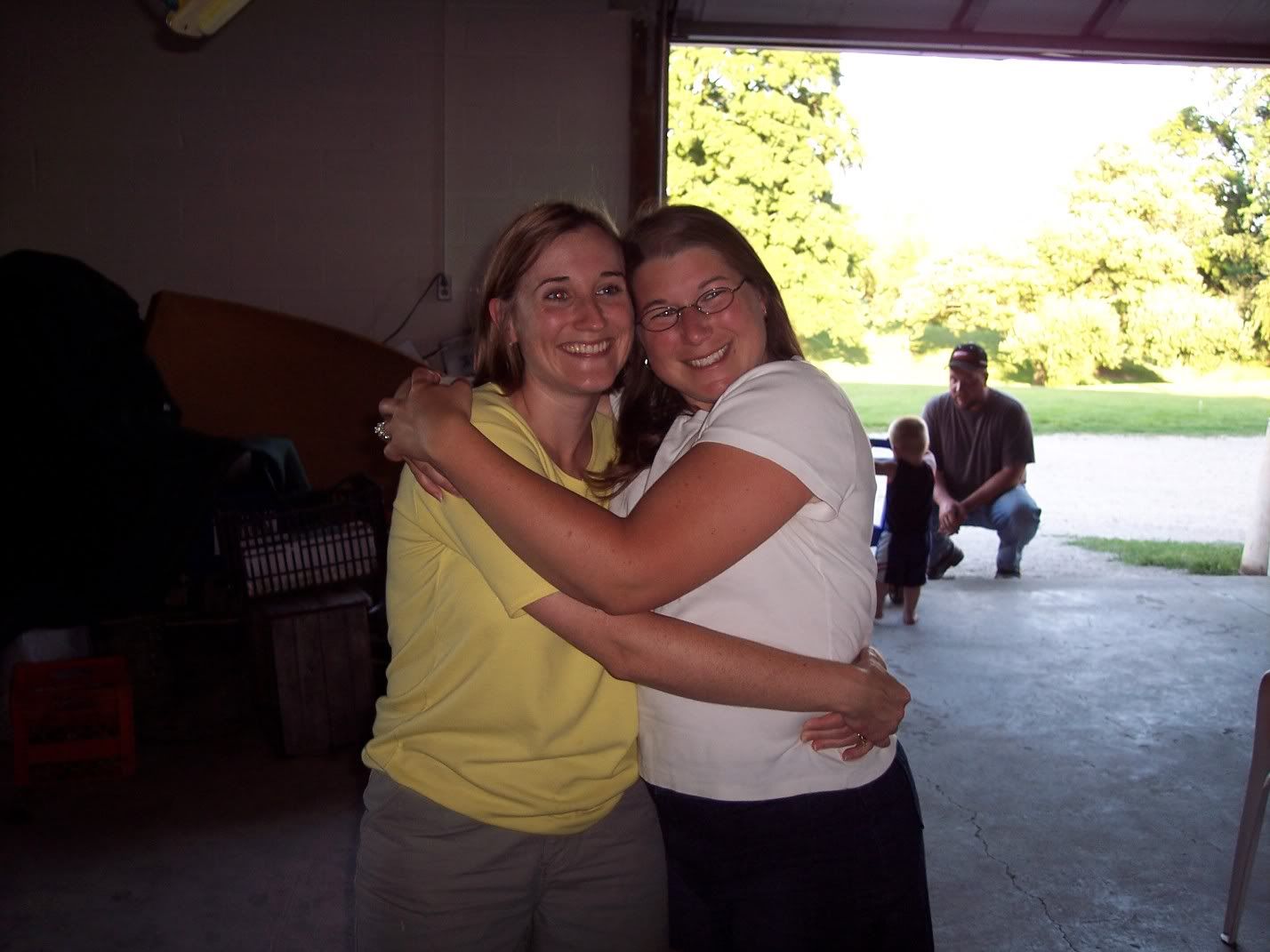 The informal party was made up of mostly our extended family and was held in the large concrete seed building on the farm. We hold most of the family parties we host in the seed building, as long as the weather is right! Dad roasted some freshly butchered beef rounds on a spit and served delectable, tender, super-fresh sweet corn. It was picked only moments before cooking. We served a similar meal at our wedding. It was so good! Along with these main attractions, family brought dishes to share. You gotta love a potluck.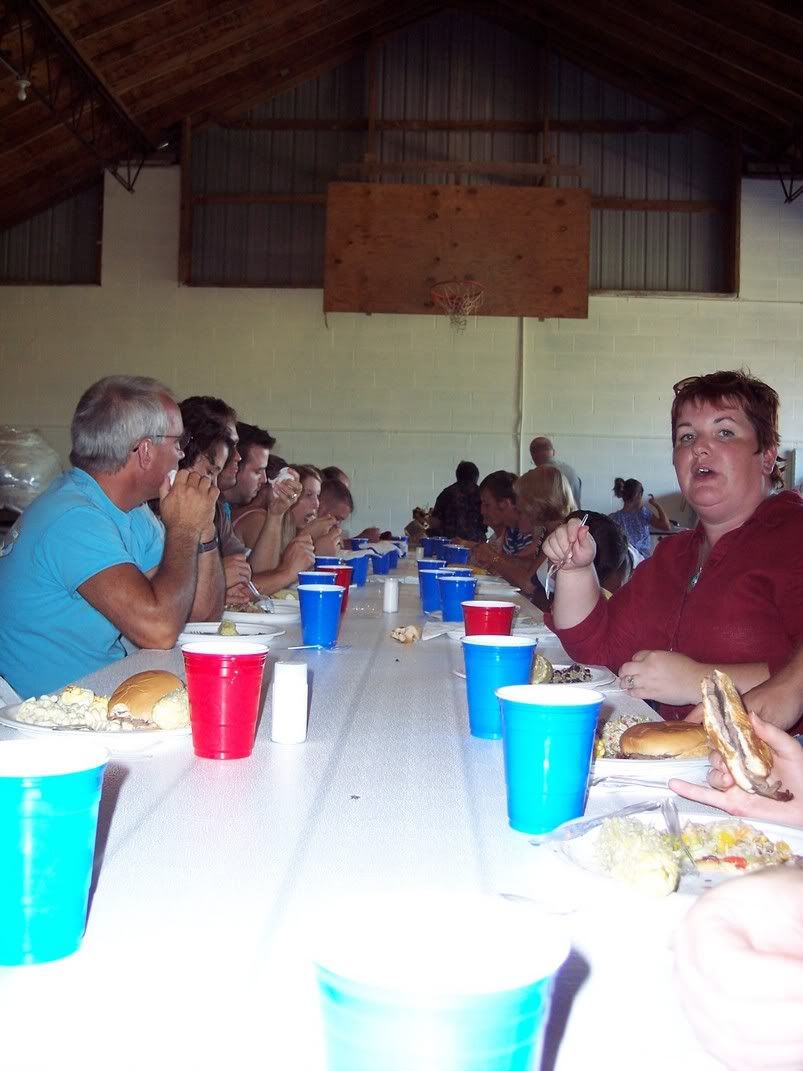 We spent many hours visiting with family and gorging ourselves on sweet corn. I saw people going back to get their "dessert plate" and surprisingly including another ear with their apple pie. Mmmm. Apple pie. That is another blog entry in itself. As my father-in-law, Gary, says, "My favorite pie is the one in front of me." I don't think that is a direct quote, but you get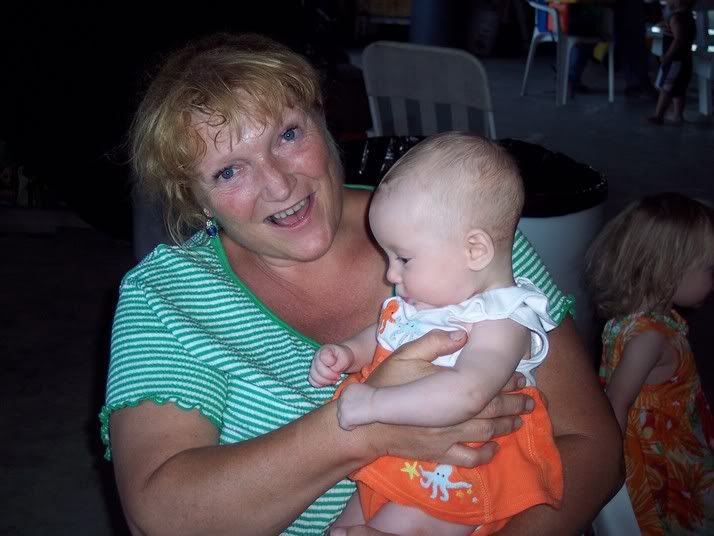 the gist.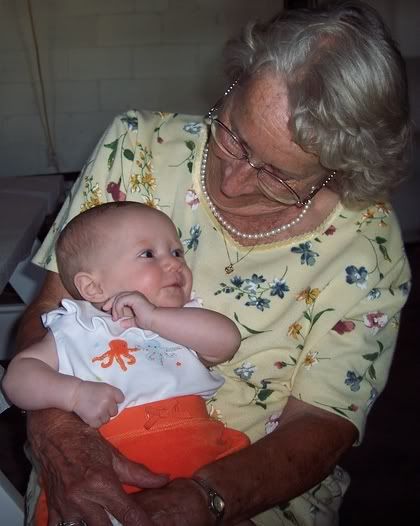 It was great to see my family, but, as always, too short. I never get to visit with everyone. Hopefully I will find more time at the October get together.