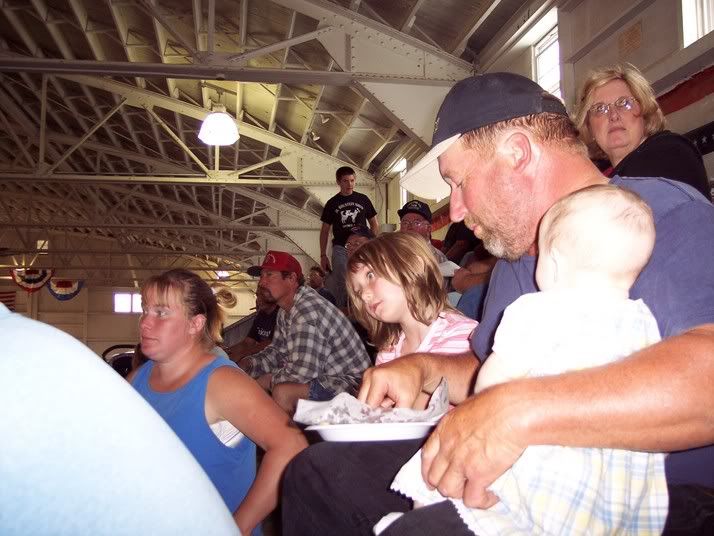 I went to my parents' farm this past week. Mostly to visit the family and the county fair. I hadn't been to the fair in 4 or 5 years, so I thought I would pack up Aveline and head north.
We went with my father, sister and her family to the dairy show and benefit auction. I used to show cattle each year from the time I was 9 until I graduated from high school.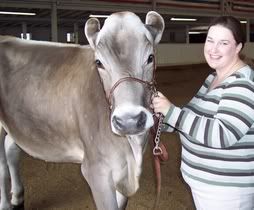 During "halftime" of the cattle show, they auction off some crafts and gifts to raise money to support the junior fair dairy exhibitors. My family buys something each year. This year, my dad almost missed his bidding opportunity because he was too busy playing with Aveline. She was surprisingly good, considering how loud and crazy auctions tend to get.
After the auction, Lauren, Kelsey, Owen, Aveline and I trekked around the fair. Kelsey rode rides while we watched. We tooled through the merchant buildings in search of free stuff, like yard sticks and ink pens. We watched Kelsey ride more rides, then we left. Nothing too exciting.