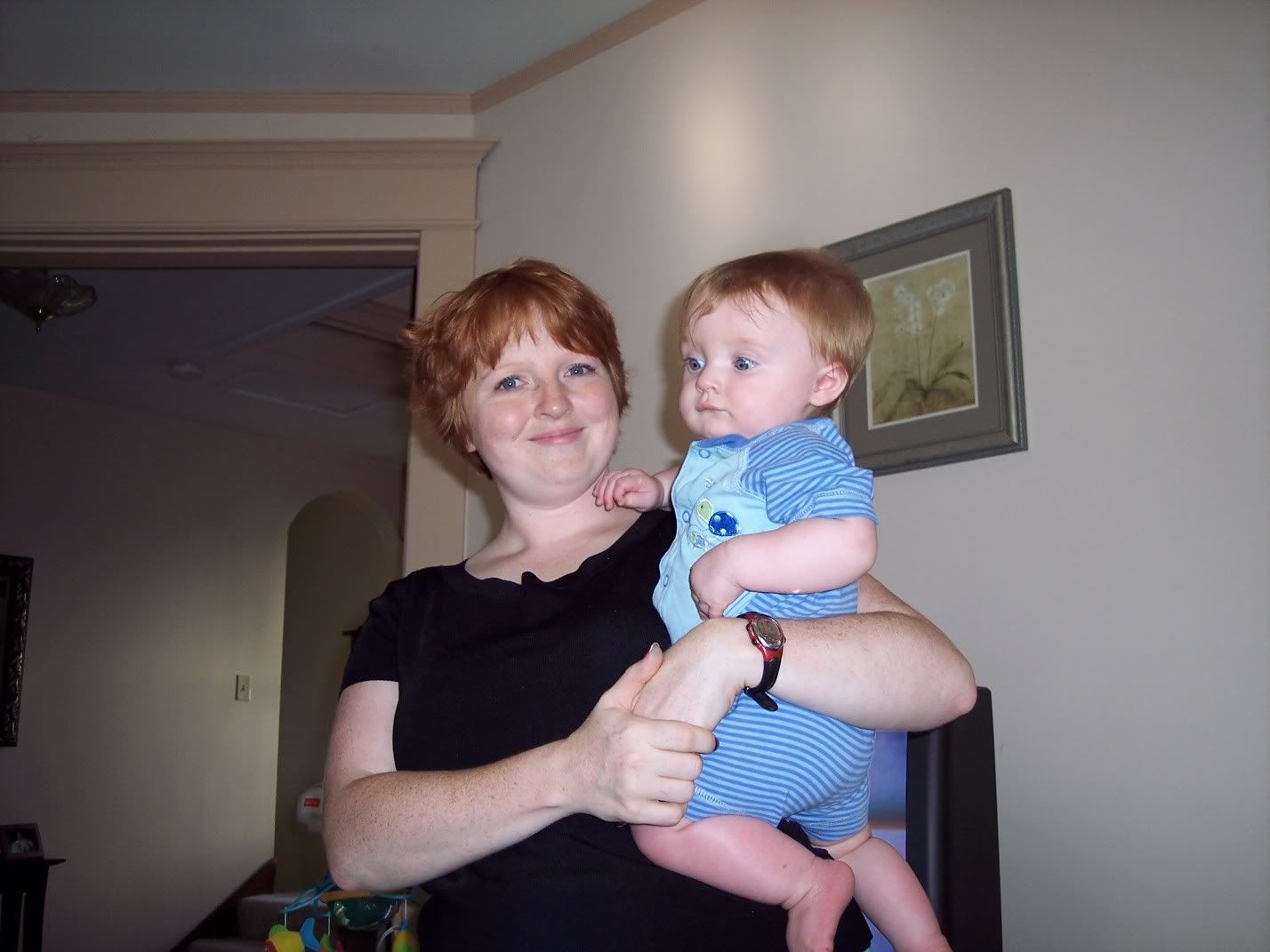 On my way home from the farm, I detoured into Marysville to visit some friends. During the past year, eight babies have been born to various couples of my college friends. I think it is special that they will get to grow up together, and that we all will continue to experience some of life's greatest moments together.
I stopped by Emily and Casey's home to meet their new daughter, Julia. She is absolutely gorgeous and from what I hear, a great baby. She was just 4 weeks old. Looking at Julia and watching her reactions, I was stunned at how fast babies develop and grow. I had forgotten the wobbly head, curled up snuggle and continuous napping. I had forgotten how perfectly a sleepy baby fit into the crook of my arm. It was like I was visiting the past, just 4 months back.
While I was at Em and Casey's, our friend Laura stopped by with her twins. (I heard she is already cannonized and up for beatification later this year.) Stella and Grant are 9 months old, just 4 months older than Aveline.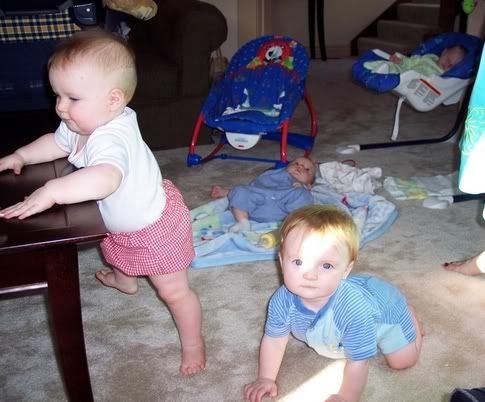 Again I found myself watching in wonderment. Stella was pulling herself up on the coffee table where nothing was safe. She crawled effortlessly from place to place, pausing to sit, pick up something and shove it into her mouth. Grant also crawled with ease, and was able to hold his own bottle. Laura kept herself very busy rescuing lowly placed glassware and corralling scampering babies into the cozy living room. I guess this is what I have to look forward to in 4 months. I just glimpsed the future.