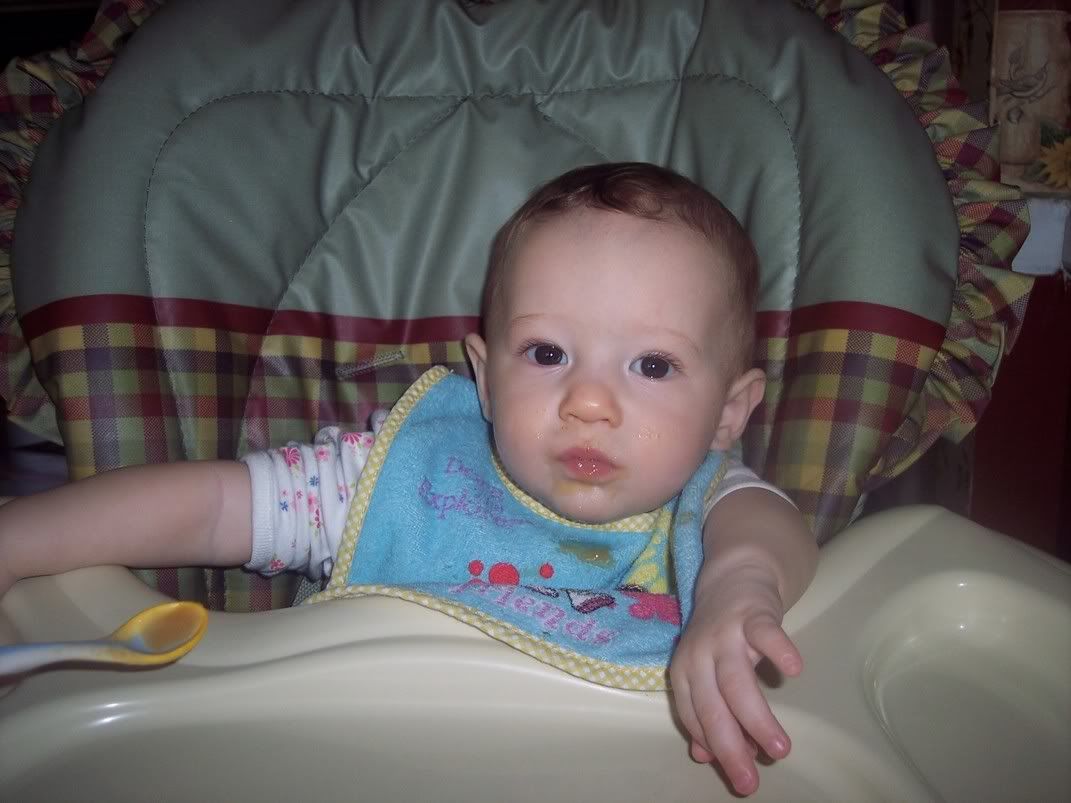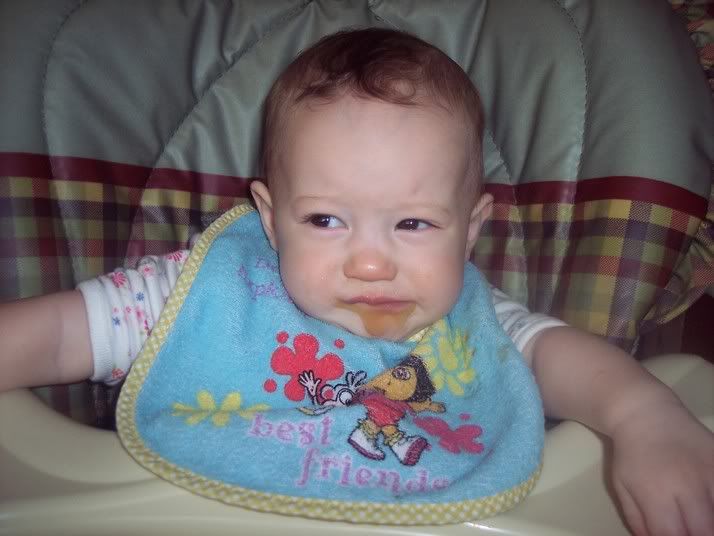 Well, the pears won overwhelmingly. Poor peas...no one voted for them. I personally can understand why...blech. I hate peas. I don't cook peas, eat peas or serve peas. Dan will never have peas on his dinner table. Never.
I did buy some baby food peas at my last trip to the market. I went a bit overboard and got six jars. Six! I sure hope she likes peas!
Anyways, back to the pears. Baby food pears looks a lot like applesauce. I tasted them, as I force myself to taste all her food, and they tasted surprisingly like pears. They even had that semi-gritty aftertaste that lingers a moment after biting into a Bartlett or Bosc.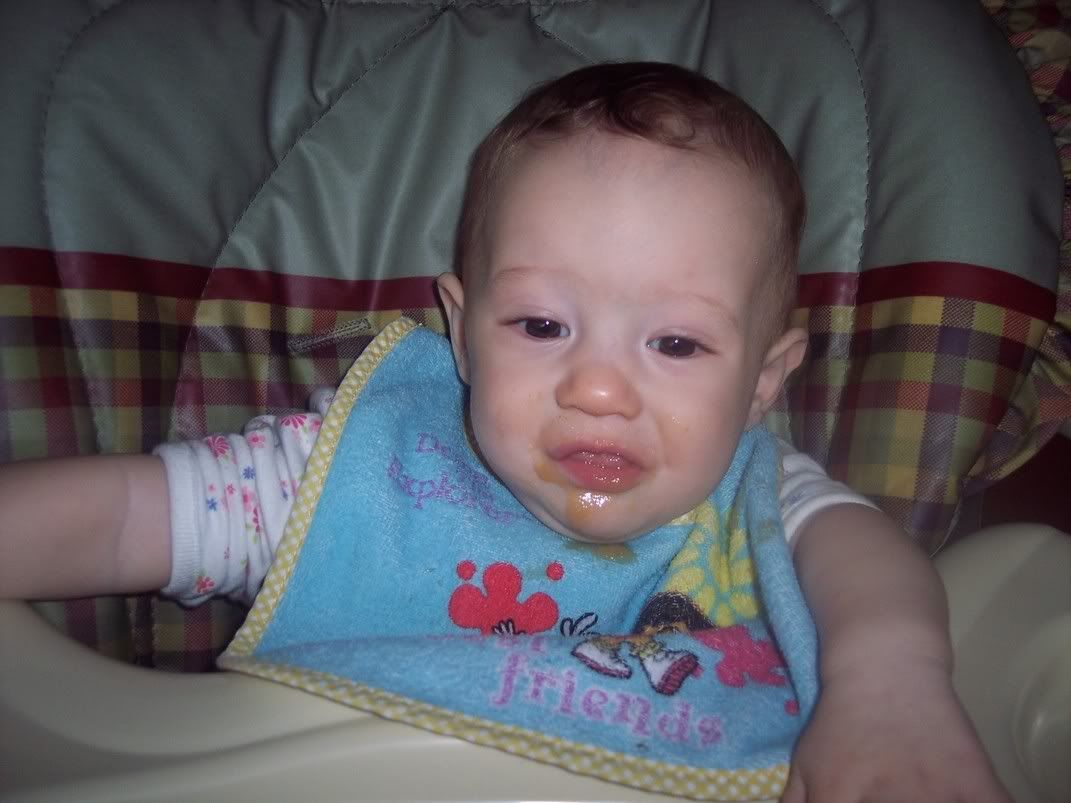 Almost like grains of sand embedded into the flesh of the fruit. They were slightly tart, which explains Aveline's expression after each bite. I thought they would couple well with the green beans. I may have been wrong.
I was chatting with my sister Lauren on the phone while feeding her. I could not stop laughing! The faces Aveline generated while I forced the pears into her mouth were priceless. I wonder what she will think of peas!