We have just started feeding Aveline "real food." This is where, in my mind, the fun truly begins.
Having such a strong connection with food in my life, it is going to be fun introducing it to her. I hope to keep track of her preferences as she develops them. Dan and I even try her food and have preferences of our own!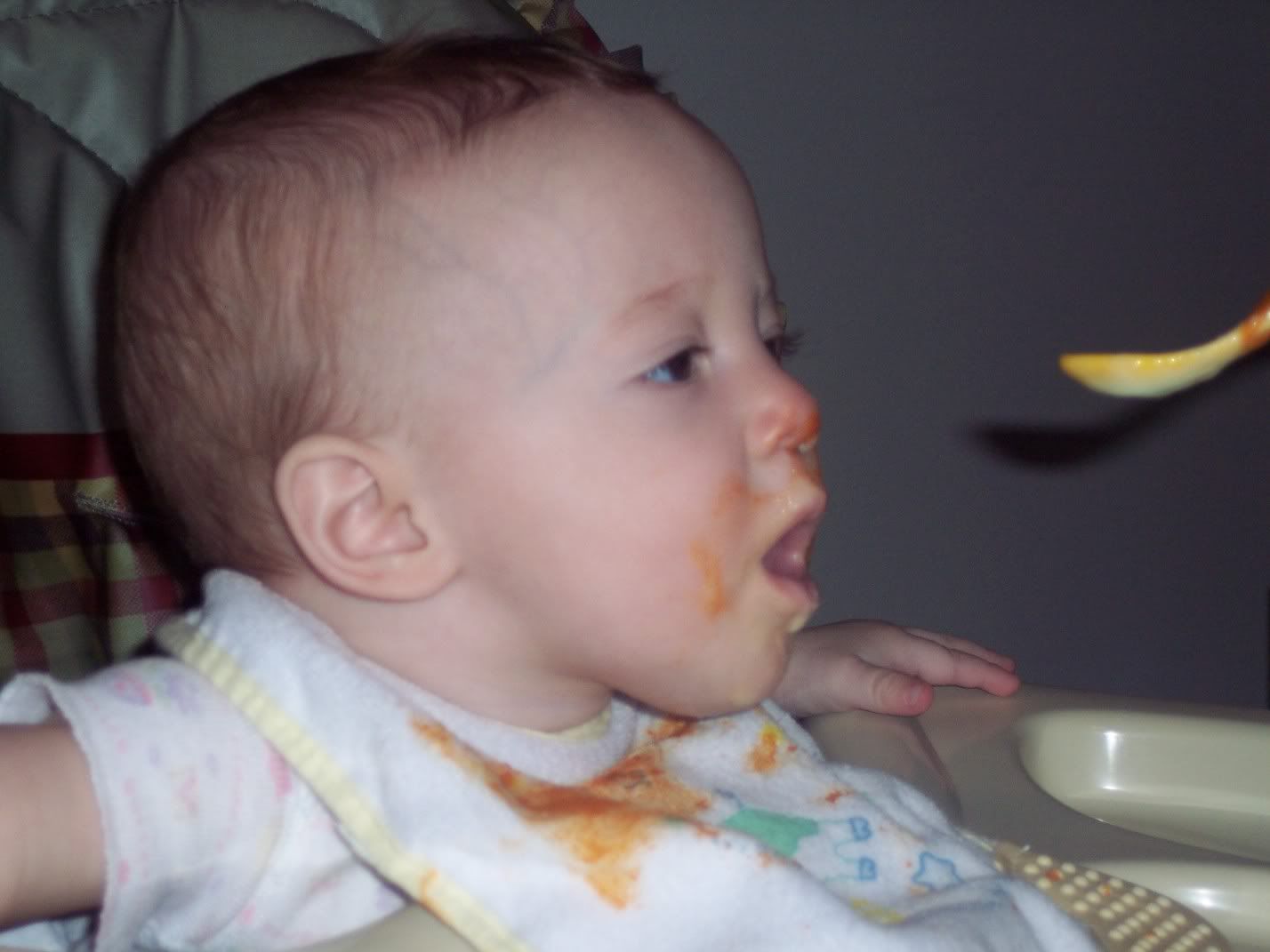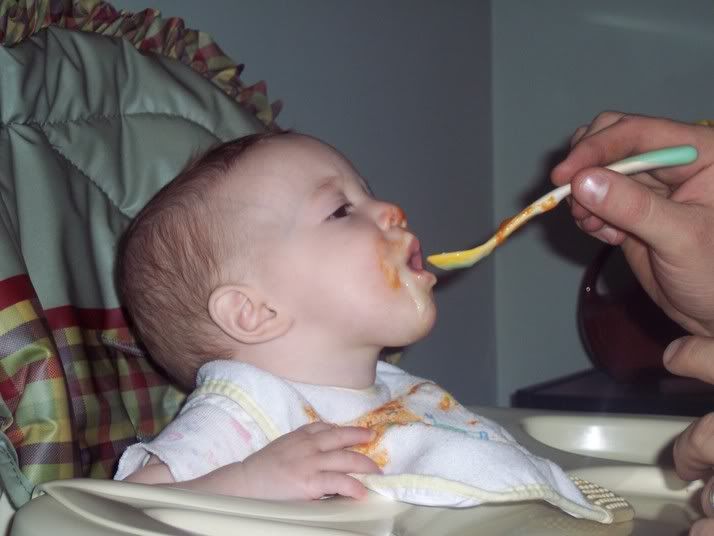 So far, Aveline has tried rice cereal, carrots, bananas, sweet potatoes and green beans. The carrots are definitely her favorite. We started sweet potatoes today. She gave me approving eyebrows with her first bite. She is accepting the green beans a little better than before. Not that she is shy about eating anything. I think that trait is genetic.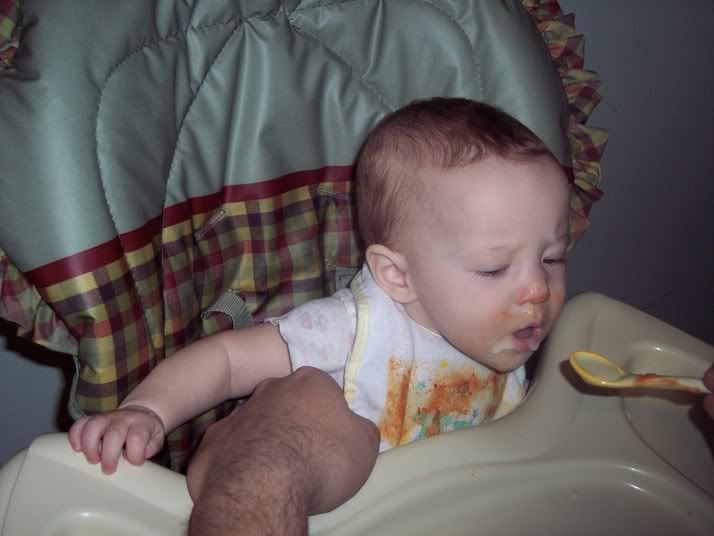 She gets very serious when she eats. Note her furled eyebrows and intent focus on the spoon. Eating is serious business. At least it is when you are growing so fast!
We have been starting a new food every five days or so, to allow time for possible allergic reactions. The next debut will be Sunday. Should it be peas or pears? What do you think?