As I alluded to in an earlier post, I would have some juicy details about our birthday weekend here in SW Ohio. We had big things planned for Aveline's first birthday, as it was our parental obligation. Little did we know that a happy little Rotavirus would have bigger things planned for us.
Friday was Aveline's birthday. Dan was still on vacation, though he had big plans to carpet both the nurseries. I had to work, so I missed out on the carpet action. During the day, we baked her birthday cakes and put them in the freezer to frost later. Our brother-in-law, Jon, came down to help with the carpeting. Kelly, Jon's wife, came to help with the baby. It was a special treat for Aveline, as she loves Jon and Kelly and their son Joel. The carpet looks great and I will post pictures of the rooms in a later post.
We had planned Aveline's birthday party for Sunday, so our families could join us. I had reserved a room at Bravo, our favorite Italian restaurant, to celebrate the best way we knew how...eating! The frozen cakes were going to be transformed into a coconut-furred Elmo likeness, Aveline's favorite character.
Somewhere around 4 am Saturday morning, we awoke to Aveline coughing. She seemed to hack for a few minutes then fell back to sleep. We thought nothing of it and gloated about our good luck that she fell back to sleep. When we got her the next morning, we saw what the coughing was all about...she had vomited everywhere and then slept in it. Uggh. We both felt horrible and went about cleaning up the mess. I still have a weak stomach for some smells, so Dan thankfully changed the sheets while I gave the munchkin a bath.
We both were convinced she just ate something that didn't agree with her and tried to feed her cereal for breakfast. That immediately came up. At that moment we knew we were in for a long weekend.
During the next few hours, Aveline continued shooting anything she could out of both ends of her body. She spiked a scary fever, which we tamed with Tylenol. I consulted her pediatrician office and they advised us on how to proceed. Pedialyte, Tylenol, and Motrin. Dan dashed to the store to pick up the remedy trio. Just a side note....Pedialyte and it's peers are not cheap. They are priced on par with Bud Light. Yipes. We definitely invested a small portion of our savings into the fruity elixir this weekend. Gallons of the stuff went into our daughter, and we are not done.
We got her fever under control and seemed to quell the puke for a bit. She just was not herself. She listlessly laid on one of us at all times. We cancelled her party.
She slept her usual twelve hours that night and woke up with a bad fever, 104.5, I believe. We gave her more medicine and pedialyte. It had been awhile since she had thrown up, so we tried a little applesauce. It instantly came back up.
Around 10 am or so, we decided to take her to the Children's Hospital Urgent Care. She had been vomiting for over 24 hours and had a very high temp. We arrived when it opened at 11 am. The doctor saw her around noon. She ordered a battery of tests, though she was fairly convinced it was just the most recent incarnation of the stomach virus. Aveline had blood drawn, urine drawn (yes they inserted a catheter to gather a urine sample...not the most fun thing for a baby) and they took a stool sample. They planned on administering an IV of fluids, but her vein blew. They decided to wait for the test results to return before sticking her again. By 1:30 pm, her test results had come back and everything pointed to the common rotavirus. We were sent home with orders to continue what we were doing, since it happened to be the right thing.
She remained very listless the rest of the night. We took turns holding her, as she wanted nothing else. The only thing we cleaned that weekend was our TiVo.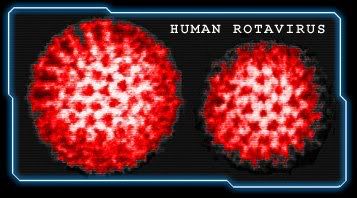 Monday, her fever disappeared. She only vomited once, though she still has diarrhea, which we expect to hang on for a week or so. Though we have been diligently changing her diapers, she has an extremely painful rash on her rear. We slather her with Desitin each time, enduring her hyperventilating howls.
So our big birthday bash turned into a sick baby fest. Not exactly how we planned on celebrating, but even the best laid plans can be crumbled by a simple rotavirus.