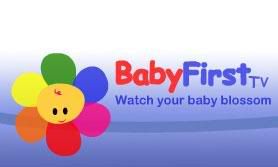 While perusing the net this weekend, I stumbled upon a new television channel geared towards babies.
BabyFirstTv
is the first network focusing on the untapped 6-36 month old viewing audience. Its programming includes many subjects ranging from sensory development, language and number skills to creativity enhancement and social skills.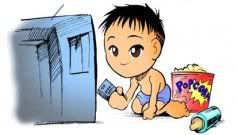 A self-described educational tool, the channel is hoping to target parents who want to enhance their baby's development. The network's premiere ironically tails the latest study discouraging ANY television viewing for persons under 2 years. Many scientists brand TV viewing as too passive to positively affect cognitive development, even going as far to say it will lead to problems like ADD.
I checked out the channel, which is only offered on DirecTV (Ch. 293.) Some of the segments seemed educational. The "I Can Sign" portion caught my attention using pictures, language and children performing the sign repeatedly to impart the knowledge. Other segments featured drawings in progress, interactive puzzles and short stories. The station offers a color coded flower system to clue in parents as to which educational subject is the focus of the current content. Helpful interactive hints periodically flash in an effort to help parents utilize the programming.
Aveline seemed to enjoy the content. I found some of the stories to be scratch-your-eyeballs -out cheesy. It is definitely something that has some educational value if you use it as a tool and not a babysitter. DirecTV is giving a free preview through the month of May. After that, the channel will cost $9.99 per month. I think I will pass on subscribing and stick to good old Sesame Street. I'll use the ten bucks I save per month and buy Aveline a book we can read over and over again.