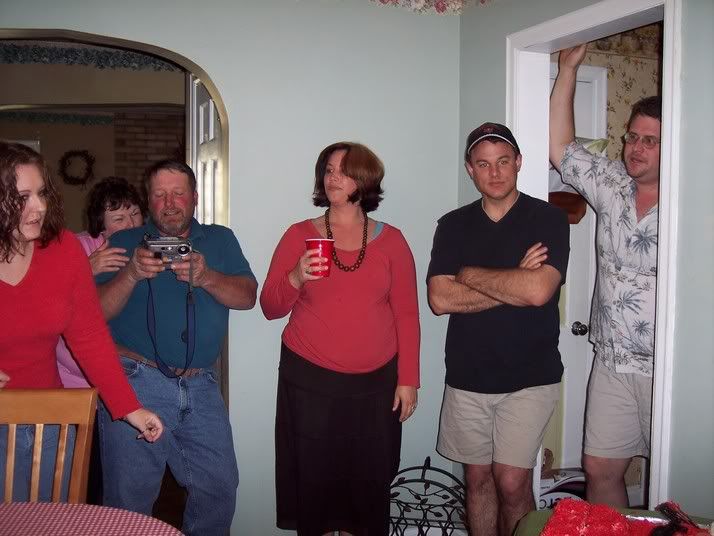 We finally had Aveline's first birthday party at our house on Sunday. We welcomed many members of our family to help us celebrate her first year of life and our first year surviving as parents. Whew. When do they start handing out the medals?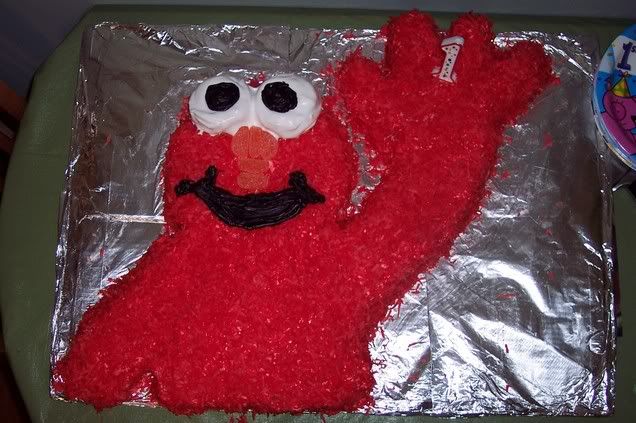 A luncheon was served at 1:30pm which included a reuben sandwich ring and a chicken club sandwich ring (thanks Laura K for the recipes!!!) pasta salad, broccoli salad and frozen fruit. We also enjoyed a very moist Elmo cake as a birthday cake. I will write a separate post about the cake and its significance later.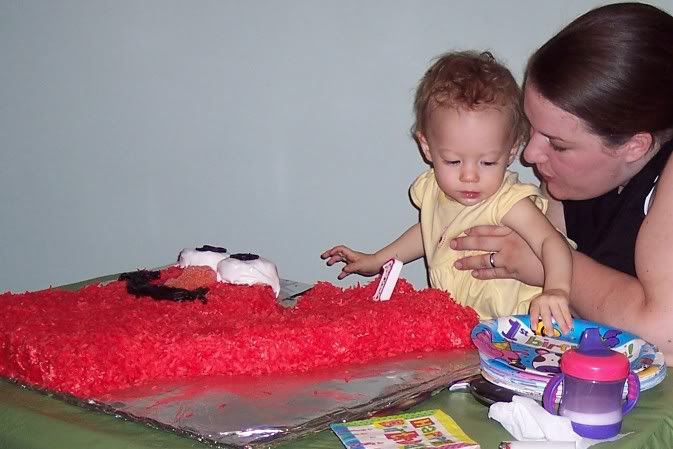 We spent the afternoon visiting and snacking. We had a surprise visit from Dan's sister Sarah, who lives in Florida! We were shocked when she walked through the door! Aveline got to blow out the candles and open her presents. She received many beautiful dresses and clothes, a butterfly pillow with pictures of her family, a Raggedy Anne doll my grandmother made for her (traditional first birthday present on my side) a singing Elmo book that sings, a lot. Grr. She also got some Weeble Wobbles... a toy I remember playing with as a child.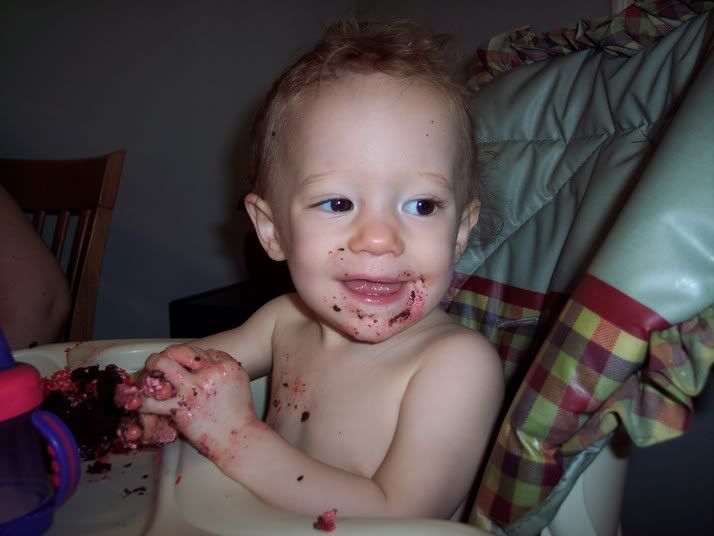 Aveline showed off her new walking skills taking a few steps. She was showered with cheers for her feat (and feet!)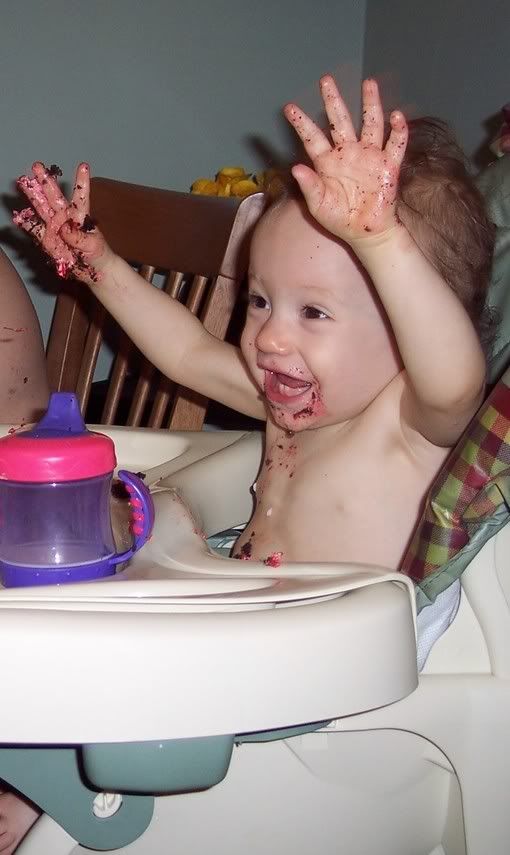 Thank you to everyone who came to share in her big day. We appreciate seeing you and getting the chance to visit.