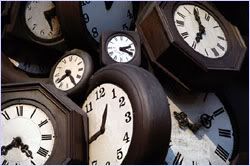 Ok. Time can slow down now! Please. Um, hello! Really. Just hit pause or something.....
I can't believe we are in the final third of the pregnancy. I feel like I just peed on a stick yesterday.
Jeeze.
I am still feeling great. Aveline definitely gives me almost all of the exercise I can handle right now. I am usually chasing her or retrieving her from some precarious perch she climbs into. She is also putting on some weight (just like her mommy...how cute!) so I know I am getting some weight training in as well.
I am working only 2-3 nights a week. These are the days I feel like a cement truck has steamrolled over me. My back is the biggest complaint. Oi. My feet are starting to swell a bit. Not much though. I still have fairly well defined ankles, but I'm sure they will be blending in with my calves soon enough. My blood pressure is starting to inch up again. It had been well under control during the last few months. Let's just hope it stays down so I don't have to. I have too much to do before September!