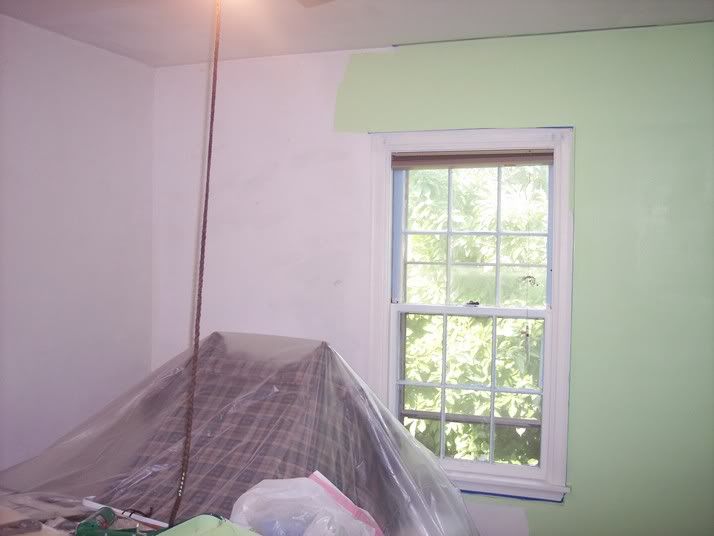 For more coverage from this weekend, visit my sister-in-law's blog And Isaac Makes Three.
Last weekend, we welcomed Dan's brother Josh and his family into our home for the weekend. They had not been down for a visit in awhile, and we had house improvement projects to complete. Josh is a professional in the construction industry, and does an amazing job on whatever project he is completing. Dan helped him build our changing table for the nursery a year ago, and it is gorgeous. For some strange reason, he likes doing all sorts of construction type projects on his time off. He must be in the right business!
So while Josh sanded and painted, with Dan's assistance, Aveline and I visited with his wife Laura and their son Isaac. Isaac is a touch over 8 months old, while Aveline is twice his age. Eight months is only a large amount of time when comparing two babies. I had forgotten what babies were like at that age. They sit in one place. You can put them down and not expect them to be scaling the couch on the way to the banister before you return. My "baby" is a holy terror. She scared the living daylights out of her stationary cousin. The poor kid could not crawl and he could not hide. Aveline was very persistant about telling him stuff. She got right in his face and said her piece. Poor Isaac would clench his fists and start shaking whenever she got close to him. The closer she got, the more upset he grew. Aveline had him in tears whenever she approached. She's already scaring the boys away!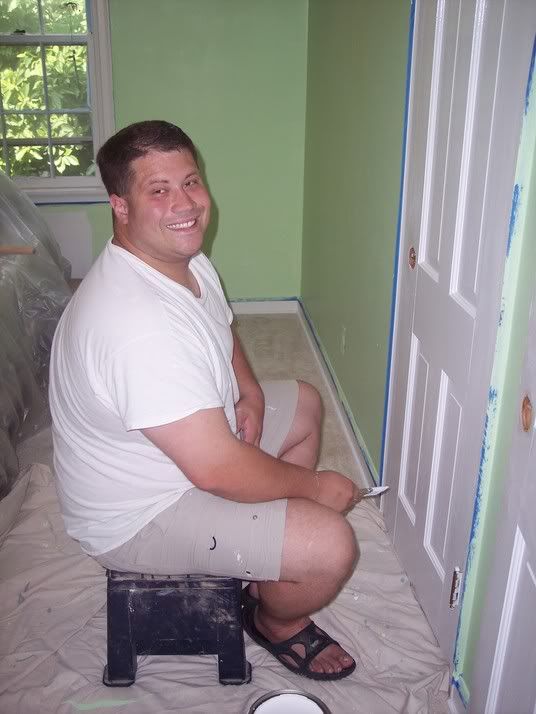 Elvis also had guests in his yard, as Sophie and Otto visited. Sophie and Elvis have a special secret love affair going on, even though they are cousins. Elvis was very sad for a day or so after they left.
All in all, the visit was wonderful. We definitely miss having people come see us. We know here in the next few weeks, especially after The Deuce arrives, we will have tons of visitors. The room also looks great so far. Dan finished the second coat that Josh started and the ceiling today. We are going to work on the trim this week. We don't need to have the nursery done before the baby comes, as she will be sleeping in our room for awhile. Though, it would be nice to finish it prior to her arrival since we will have no time after! Thanks to Josh and Laura for coming down and helping out. I promise Aveline won't try to eat Isaac next time!