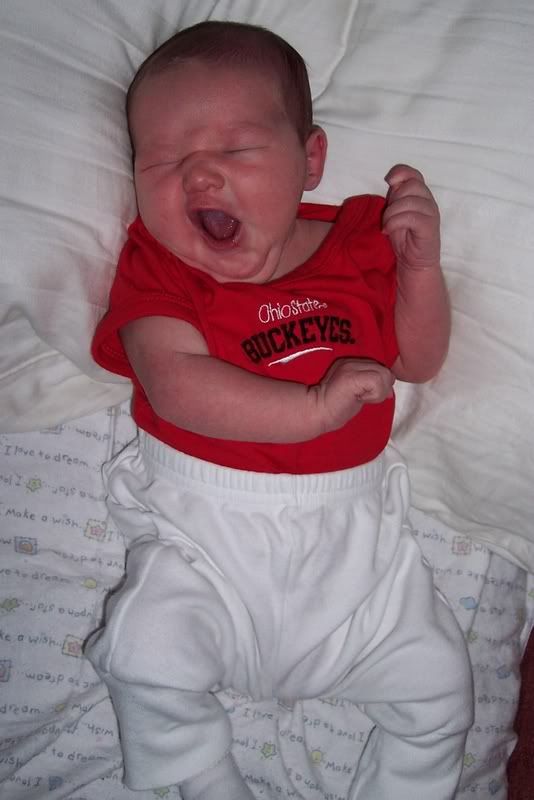 Scarlett's reaction to first half.
By now, I'm sure you know that Ohio State eventually easily beat the visiting Cincinnati Bearcats. I have to say through the first two quarters, I was a bit peeved. I never thought the game was in jeopardy. Come on, it's Cincinnati. I was mostly disturbed that the Buckeyes were showing a human side. They were unable to keep the level of intensity up for a mediocre opponent. They played to the level of the team they were facing, a problem that has plagued this team for years. I know it is probably difficult to play with a driven fire week in and week out, but that is what I want to see. I'm probably not alone. But, alas, I nitpick.
Aveline and Elvis looking for a treat after a touchdown.