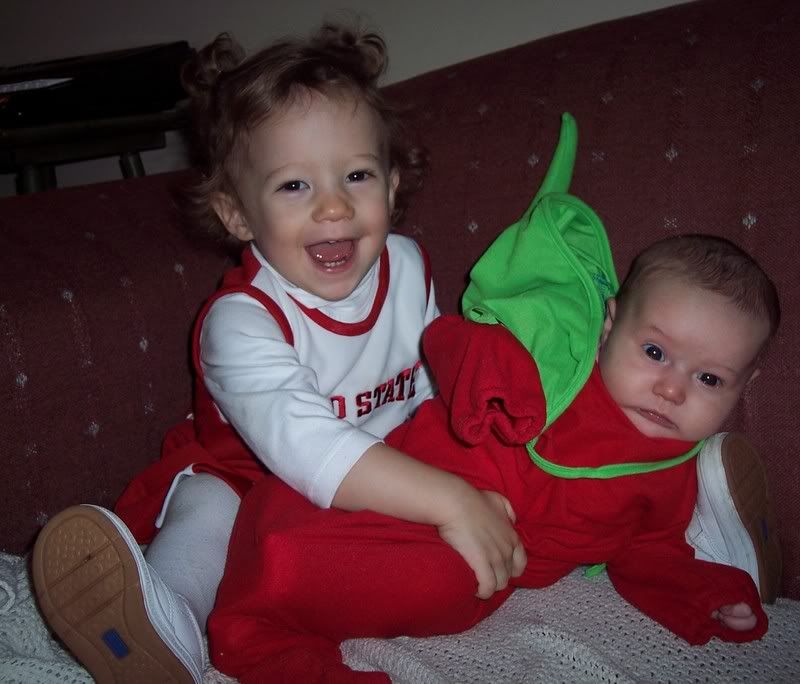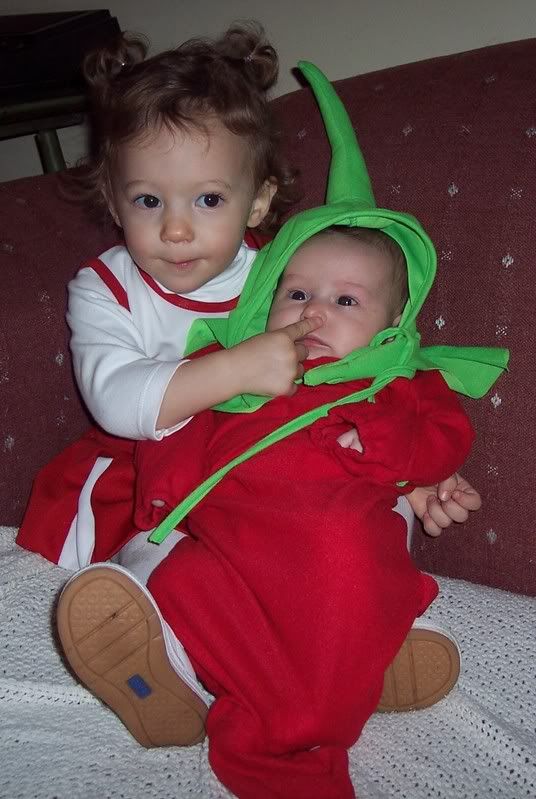 We only passed out candy tonight, with both Aveline and Scarlett being too young. We thought it would be shameless and rude to trick or treat with two children who were both obviously too young to enjoy all of that candy. If they had older siblings, we may have taken Aveline out. We were the only ones in the neighborhood who thought that. Some highlights from the evening's beggars:
Clumsy, boorish pre-teens pretending to be ninjas. That drove Dan nuts.
A sixteen year old girl wearing only a very short white, men's shirt, unbuttoned to just below where her bra should have been, boy cut underwear and socks. She had no BUSINESS looking that RISQUE. I probably could have painted a better picture if I would have described what she was not wearing (PANTS!!!! shoes, bra and a coat.)
Parents pushing their children around in strollers, stopping in front of the house. One parent would then collect all of the bags for their group (3 or 4 usually) and proceed to the door. Lazy asses.
A girl arguing with my neighbor that she didn't want "crappy Sweet Tarts."

The complete lack of "thank yous." I was appalled.
Adults offering open bags, explaining it was not for them (Riiiiight.)

Wow. It was a huge lesson in manners and respect. I swear my girls will not act like any of these ungrateful individuals.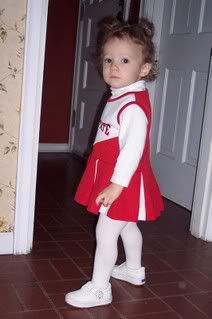 Besides the pageant of poorly mannered people, we had the delight of dressing our monkeys in costumes. Aveline was an Ohio State cheerleader and Scarlett was a red hot chili pepper.