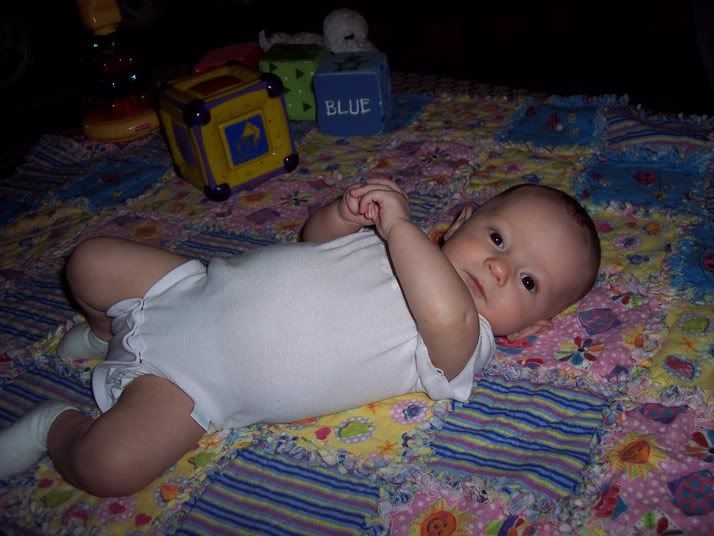 Today was a work day for me. That means Aveline got lots of "daddy time" today. My work was relatively uneventful. Same old, same old. Dan was able to do laundry, dishes, freeze milk and take care of the baby while I was at Bravo. He is quite the daddy!
Aveline is now able to roll both ways. I put her on the floor this morning to get something in the kitchen and when I returned, she had rolled 4 feet. She loves to do it. She reminds me of an attacking alligator, how quickly she moves. She's also trying to scoot on her belly. I think if she could get some traction, she probably could. She is such a strong baby.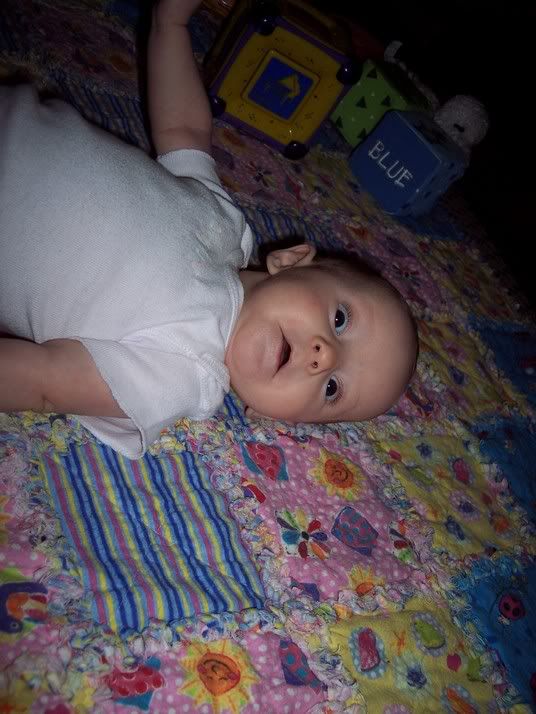 I had to get gas today. Talk about a killjoy. $2.53 a gallon. Whoa. I hear it could hit $3 by the end of the summer. It's already August! We have only one more summer trip to make, then we are done until fall. My friend, Molly, from college is getting married in Columbus next weekend. Dan and I are making a weekend of it, since most of my college friends will be back in town. Aveline is going to be visiting Aunt Laura and Uncle Josh for the night. They get to practice their parenting (read: survival) skills before their own child arrives in December. It should be a good time for all of us! I don't think Elvis will be making the trip, although I know he would love to hang out with Otto and Sophie.