So we are closer to turkeys than pumpkins...who cares! I finally got my pictures uploaded. Check out our Halloween cuties on their first Trick or Treating expedition. Dan was working that evening, so I had to enlist my father to help with the trek.
Aveline went this year as a cowgirl, due to her obsession with horses and Dan's hat. I was unable to get a good picture of her holding still because she just doesn't.
Scarlett went this year as an octopus. No reason, just stinking cute.




My father went as, well, you guess. I think he went as Juan.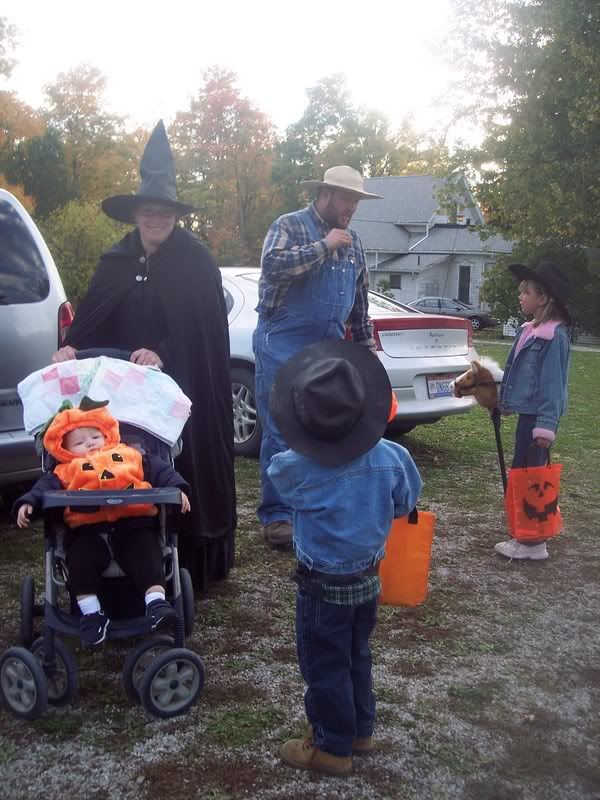 This is my sister's family. Note Everett wedged into the stroller. He literally could not move. We later put him in the wagon with Scarlett and Aveline walked with her other cousins, Owen and Kelsey, also cow folk.